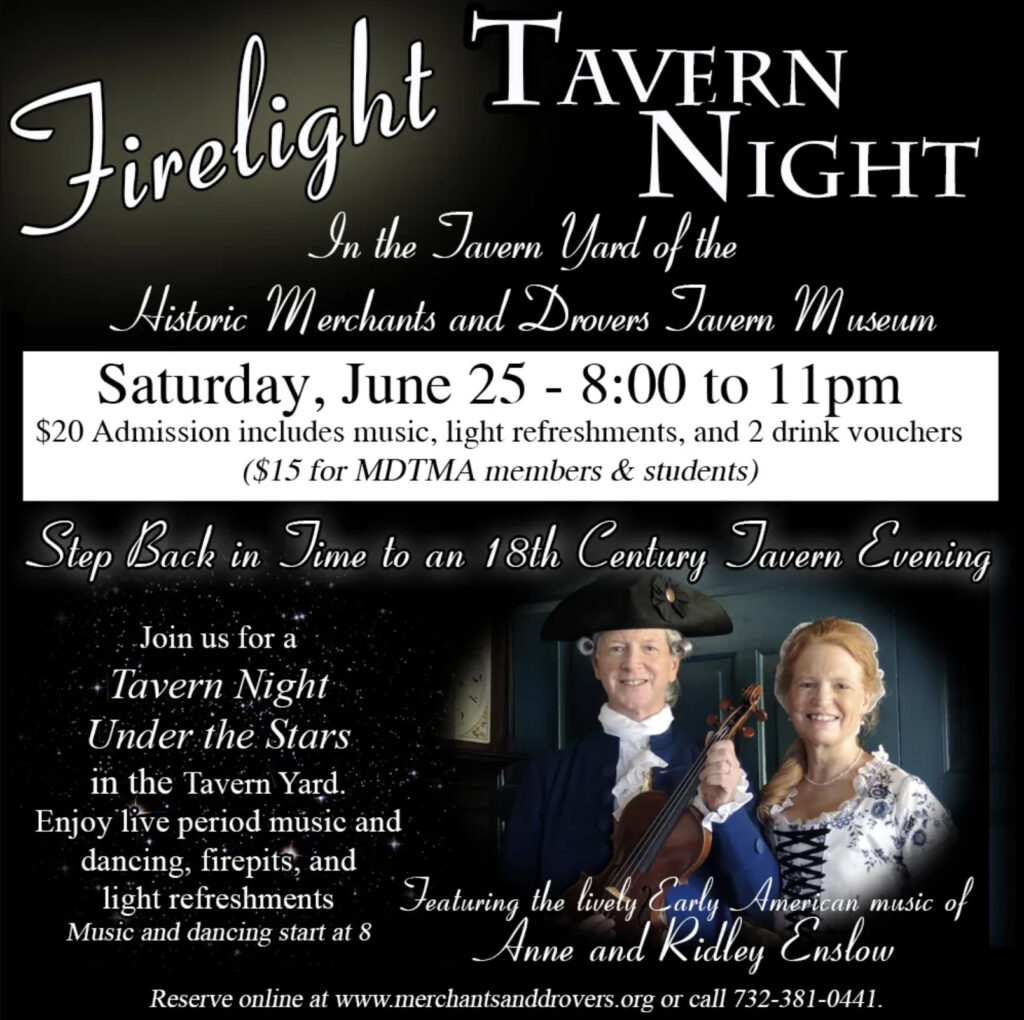 Second Annual Firelight Tavern Night
The Merchants and Drovers Tavern Museum will be hosting the second annual Firelight Tavern Night on Saturday, June 25. The tavern yard will be aglow with firelight for this night of live music and revelry under the stars.
This year the museum will be welcoming Anne and Ridley Enslow who will perform lively period compositions as they recreate the music of American history (enslowmusic.com). Along with the music of yesteryear, the Enslows will also call traditional colonial dances for guests to learn and perform.
Beer, wine, and sangria will be available for guests 21 and over. Light fare and refreshments will be provided. Guests will also be welcomed to toast marshmallows over the open fire pits. In the event of inclement weather, the event will be held inside.
The festivities begin 8 p.m. Reservations are recommended. Tickets are $20 for the general public and $15 for museum members and students. Tickets include two drink vouchers (drink vouchers for 21 and over only) and refreshments. All parking will be at Parkside Plaza, 1600 St. Georges Avenue in Rahway. The Museum is located at 1632 St. Georges Avenue Rahway, NJ. Visit merchantsanddrovers.org to reserve your spot.