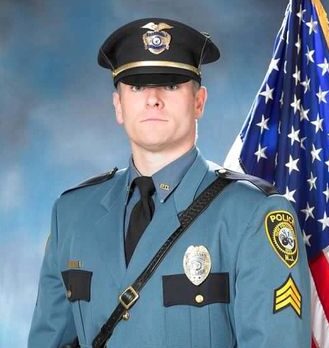 Captain Daniel Henn Appointed as Chief of Police
Borough of New Providence
The New Providence Mayor and Borough Council approved the appointment of Captain Daniel Henn as the new Chief of Police. The Police Department is thrilled to announce that Captain Daniel Henn will be sworn in as the Department's 8th Police Chief on Tuesday, July 19, 2022 at 7:30 p.m.
Captain Henn is a dedicated law enforcement professional who has earned the respect and admiration of his fellow officers. He has over 22 years of experience and will continue to lead the department with integrity and professionalism. During his career, Captain Henn has received numerous commendations and awards, most recently, he received the medal of honor for his actions during Hurricane Ida.
Captain Henn holds a Bachelor of Science degree in Finance from Marist College and graduated from the John H. Stamler Police Academy on December 7, 1999. In 2005, he obtained his Certified Public Manager certificate and has attended the FBI LEEDA Leadership Institute.
He began his career with the New Providence Police Department in January 2000 as a Patrolman. During his career he has served in different capacities, specifically in the role of Corporal, Investigator, Patrol Sergeant and Detective Sergeant, Lieutenant and most recently, Captain.
Captain Henn is a long time New Providence resident who truly understands the importance of the Police Department's motto "in partnership with the community."