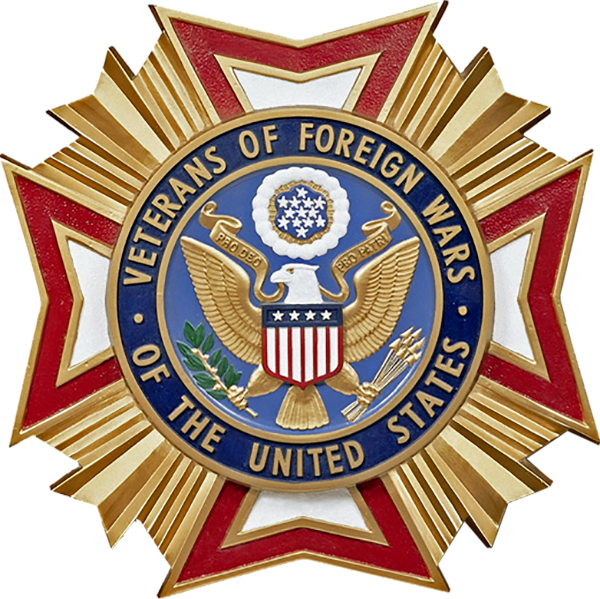 Mark Schwartz New VFW Commander
Jim D'Arcy, Cranford VFW Post #335
The Cranford VFW Post #335 held its annual installation of officers on Tuesday, May 4th, 2022 at its Veterans Memorial Home in Cranford with local resident Mark Schwartz being formally installed as the new Post Commander. "I am so proud to follow in the footsteps of so many past commanders that have done so much for the veterans in the greater Cranford area. It is truly an honor to be elected for this position," expressed new Commander Schwartz.
Also installed in the program were Michael LaCombe as Senior Vice Commander, Michael Gregory as Junior Vice Commander, James Silkensen continuing as Chaplain and Jay Boxwell will serve as Quartermaster. Trustees John Morrison, Mark Pollock and Jay Price were also installed that night.
Jay Boxwell, a former Cranford Post Commander, who will also become the prestigious NJ VFW Department Commander this June said of Schwartz, "It's great to see the younger, competent members like Mark step up and take a leadership role in the Post. Mark's experience as a Marine and a small businessman will help him continue to move the VFW forward for the next generation of heroes."
Scwhartz spent 10 years in the Marine Reserve attaining the rank of sergeant while serving in both Kuwait and Operation Enduring Freedom in Iraq. He was awarded the Navy Achievement Medal, Presidential Unit Citation and multiple Certificates of Commendation while serving. "During my tenure as commander, I plan to raise enough money to do proper repairs and improvements to our Post building so that our veterans have a place in town to call home and to ensure that the Post will always be there for future generations of veterans, just like has been done here for the last 100 years," Schwartz explained.
Commander Schwartz was the Grand Marshall of the 2021 Memorial Day Parade and gave a memorable, stirring speech at the park that day. He lives in Cranford with his wife Sharon and young daughter Margaret. He is a part owner of Advantage Vacuum LLC in Garwood.
Also, part of the installation program that night was the naming of the new slate of officers for the VFW Post Auxiliary. This year's officers as elected were, Sharon Waked, President; Diane McCracken, Senior Vice President; Kim Waked Junior Vice President; Noreen Cannone, Treasurer; Anne Vaccaro, Secretary; and Barbara Bilger named as a three-year trustee. Ken Tyrell who was elected as the conductor was not able to be part of the ceremony.