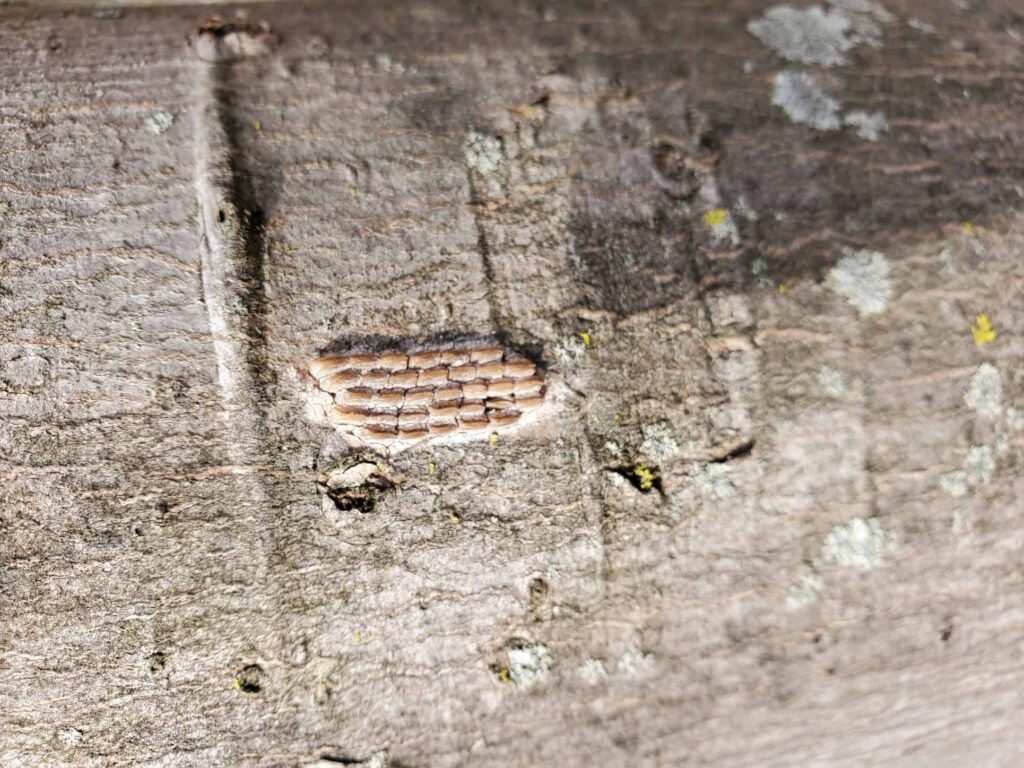 Keep an Eye Out for the Spotted Lanternfly
Invasive Insect Is a Danger to Trees, Decorative Plantings, and Agriculture
The Somerset County Department of Health is reminding residents to keep an eye out for the invasive spotted lanternfly that has caused damage to residential and agricultural plants and trees throughout the area. Residents are asked to check trees, fences, and other flat surfaces around their homes and neighborhoods for egg masses, as well as grown lanternflies and Stomp Them Out!
The spotted lanternfly is native to China, India, and Vietnam. It was first sighted in the United States in Pennsylvania, and has since spread to surrounding states, including New Jersey. The spotted lanternfly was first discovered in Somerset County in 2019. While not harmful to humans or animals, this invasive insect feeds on the sap of many different hardwood trees, scrubs, ornamental plants, and has the potential to impact agricultural crops of economic importance such as grape vines, hops, and apple orchards. Feeding damage caused by the spotted lanternfly significantly stresses the affected plants which can lead to decreased health and potential crop loss.
Residents and visitors are advised to keep an eye out for spotted lanternflies and their egg masses and kill them on sight. Destroying spotted lanternfly egg masses before they hatch is the best way to limit their spread. Eggs can be laid on any flat hard surface including metal, wood, and plastic. Egg masses are commonly found on fence posts, telephone poles, lawn furniture, and the underside of tree branches. Egg laying begins in September and continues through November or until the first freeze.
While adult spotted lanternflies do not survive the cold winters, their egg masses do. Beginning in May through June, the eggs will start to hatch and mature through their life stages into adulthood. Join the battle to beat the bug and help us Stomp Them Out!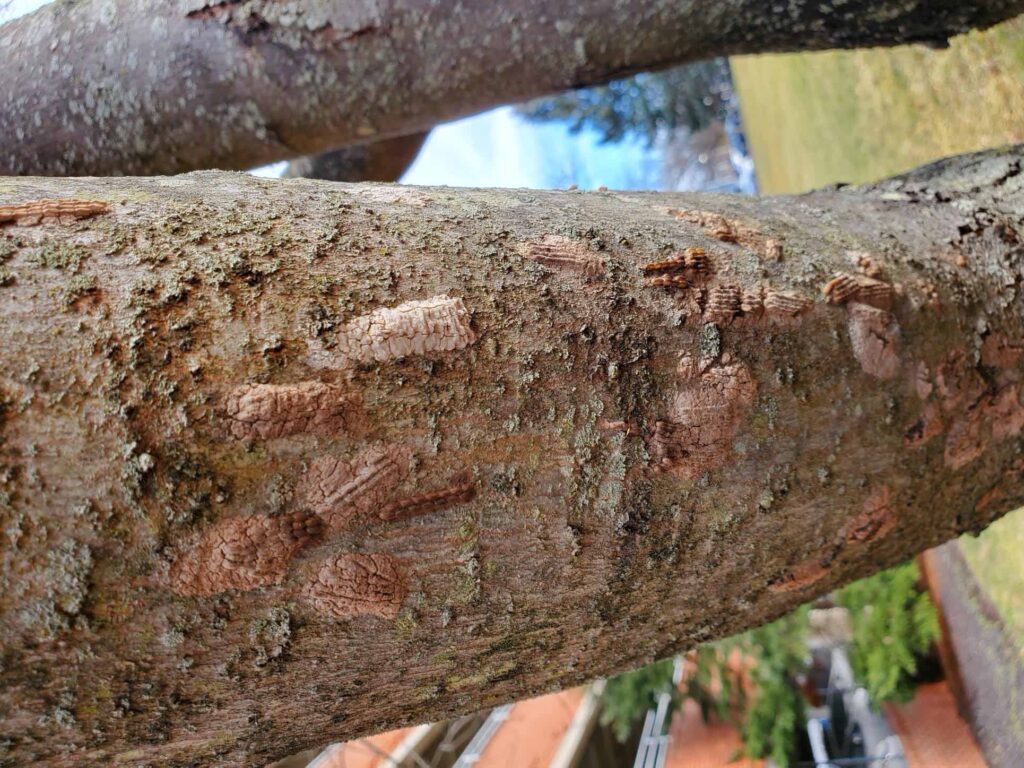 If you find Spotted Lanternfly egg masses:
Scrape egg masses using scraper cards, or anything else that is hard, tapered and/or flat
Kill eggs by putting them into doubled bags, using alcohol/hand sanitizer, or by smashing