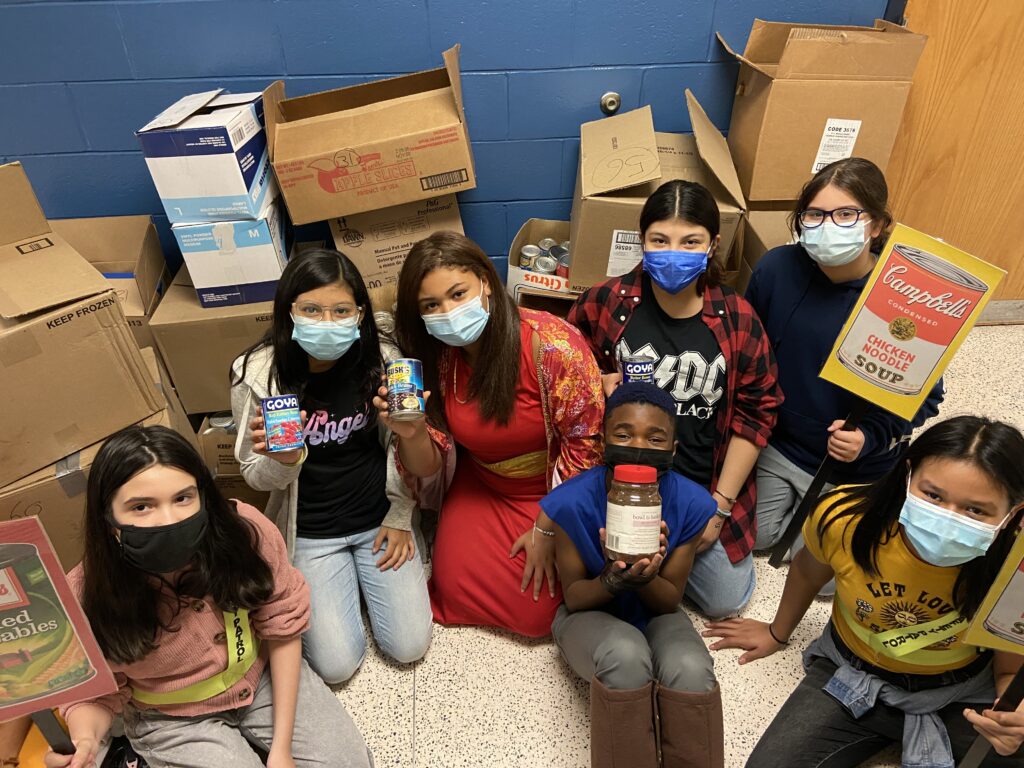 Red Ribbon Week
Rahway Public Schools
Every year, students all over the nation celebrate Red Ribbon Week. The annual celebration is sponsored by the National Parent Partnership to provide drug awareness. Since its beginning in 1985, Red Ribbon Week has touched the lives of millions of people around the world.
As part of their celebration, students at Franklin Elementary School in Rahway were asked to make good choices and show good character by bringing in canned goods to donate to the Rahway Food for Friends Food Bank. Overall, the food drive was exceptional. The students brought in 1,123 cans. This was the most that the school has ever collected.
Mrs. Rebecca Rose-Wood's 3rd-grade class brought in 60 cans, which was more than any other class in the school! They will receive a pizza party for their efforts. Great job kids!