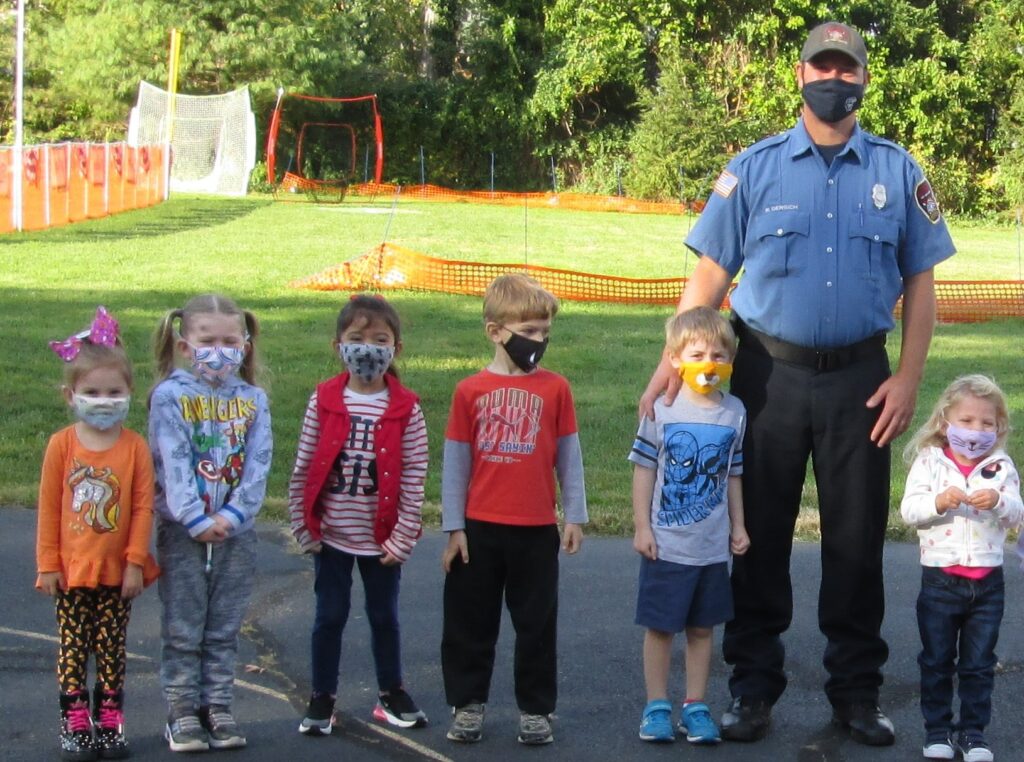 Linden Firefighter Visits Garwood Preschoolers
Students at the Garwood Family Center YMCA have been learning all about Fire Safety. To wrap up discussions and lessons, Lieutenant Gergich of the Linden Fire Department and father of a student in the Tigers class recently visited and spoke to all of the preschool classes on the importance of Fire Safety.
The Garwood Family Center YMCA is located at 500 East Street in Garwood.  To learn more about full-day and half-day preschool programs and school age child care, contact Shannon McGillis Jackson, Director, at smcgillis@westfieldynj.org or 908-301-1616 x 610.
The Y is for youth development, healthy living and social responsibility. Financial assistance is available for YMCA programs and memberships for those who qualify. For more information, please visit westfieldynj.org.