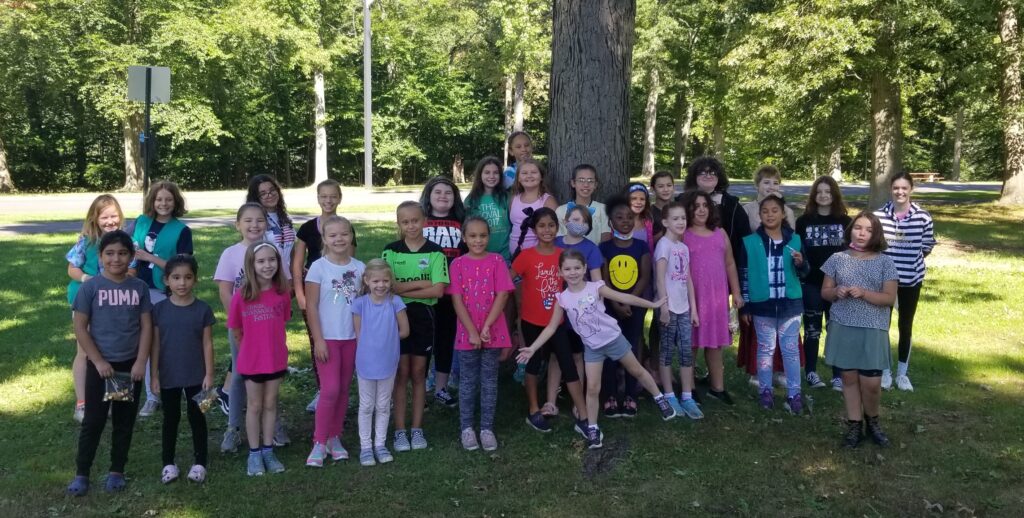 Annual Back To Scouts Event
Submitted by Robyn E Koenig
On Saturday, September 11, 2021, the Rahway Girl Scout Service Unit 54 met at Rahway Park to hold their Annual Back To Scouts event. Back to Scouts is a great way for all the troops in Rahway to kick off their year together and get back into the swing of things after being off for the summer. This year was a little extra special as it could not be held last year due to Covid-19.
The girls gathered at Maple Grove #2 to have fun and reconnect. The activities that the girls participated were tie dying, SWAP making, Indoor/outdoor S'mores and a special tribute for the 20th anniversary of September 11, 2001.
Although none of the girls were born when September 11, 2001 happened, we discussed the importance of keeping the memory of those who died that day alive. Many of the girls spoke about what they had learned about it in school. It was very interesting to hear what they are being taught of this day, especially for the leaders who had experienced it 20 years ago. The tribute that girls participated in was a Hand Print flag which will hang in Rahway. Then the girls signed the flag to show their respect.
The Girl Scouts had a great day and can not wait to start the new Scout year! If you would like to learn more about Girl Scouts (we accept girls from kindergarten to Senior in High School) please visit our council's website at gshnj.org to find out how to join.