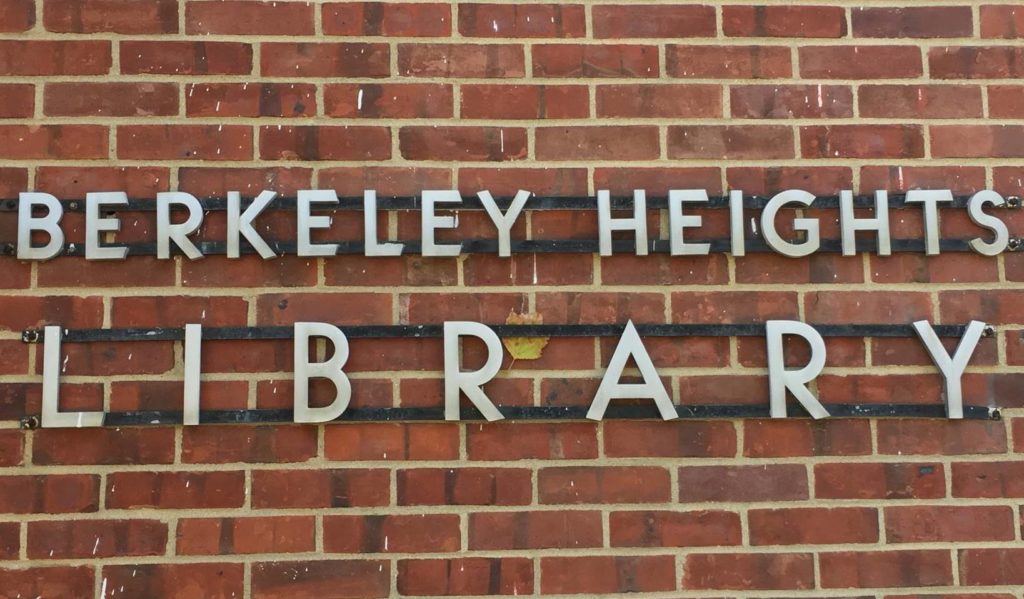 Berkeley Heights Library October 2021
Sign up for Wowbrary (weekly email of new books, dvds, etc. at BHPL) or any/all of these monthly emailed BHPL newsletters: Books & Book Groups; Children's Newsletter; and Monthly Updates by going to the Connect with Us section on the library's website.
The Berkeley Heights Public Library is offering the following programs in October:
Children's story times and programs:
Paper Plate Story Time
Story and a craft for ages 3 – 5
Tuesdays, 9:30 – 10:00 a.m.
Fun with Friends Story Time
Books, music, rhymes and play for ages 0 – 4
Thursdays, 9:30 – 10:00 a.m.
Good Tyme String Band
Join Ray, Len, Tom and Pete for fun Banjo sing-along for all ages
Tuesday, 10/12 at 10:30 a.m.
Take and Make Craft
Craft kits with materials, instructions, and more; available during open hours
For exact program dates & times, changes and additions, please check the library's events calendar at bhplnj.org/events or the library's Children's program page at bhplnj.org/young-readers/story-tim.
Adult programs:
Currently, the library is offering an online Book Group that meets via Zoom and discusses eBooks/eAudiobooks available from hoopla*. The selection for October is Interpreter of Maladies by Jhumpa Lahiri and the meeting dates are Friday, 10/1/21 at 10:30 a.m. and Tuesday, 10/12/21 at 7:15 p.m.
*If you are new to hoopla, go to hoopladigital.com and select "Get Started Today". You will need a valid BH library card number, your PIN (usually the last 4 digits of your phone number) and an email to register.
Please stop by in person, call the library or email reference@bhplnj.org for questions about the book group or for help with BHPL's online resources.