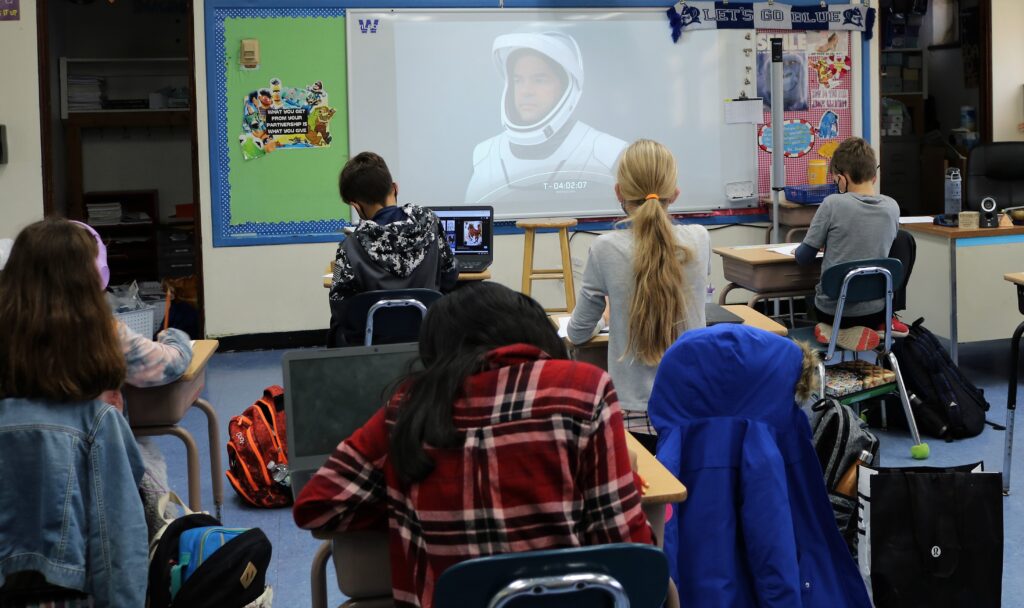 Wilson Fifth Graders Write Letters to Alumnus
Westfield Public Schools
A fifth-grade science unit on space took on special significance in fall of 2021 as fifth graders at Wilson Elementary School in Westfield, NJ wrote letters to a famous Wilson alumnus as part of the unit.
Billionaire and entrepreneur, Jared Isaacman, orbited the Earth in September 2021 as part of the all-civilian crew of the SpaceX Crew Dragon capsule dubbed Resilience. In a space.com article, Isaacman recalls enjoying picture books of the Space Shuttle as a student at Wilson, telling his kindergarten teacher that he would go into space someday.
"He walked these hallways," Wilson fifth grade teacher, Coral Venturino, told her students as they prepared in November 2021 to write letters to Isaacman. "He lived in an ordinary town but went on to do extraordinary things."
The Wilson fifth grade team of Venturino, Katherine Brown, and Alexander Schmidt included Isaacman's trip into space as part of the traditional science unit, with students writing fictional dispatches from the moon and brainstorming ideas of how Isaacman has inspired them. The fifth graders illustrated cards and wrote letters with questions about space for Isaacman.
The classes also created a bulletin board titled "Our Future is Limitless."
"The bulletin board title is the idea for the letters. Basically, Jared had big dreams," said Venturino. "We are not only allowed to have 'out of this world' aspirations, but we are also encouraged to have them. We are inspired by those who shoot for the stars and make it happen like Jared Isaacman, who most certainly stood right where we stand in our hall at Wilson School. Our future is truly limitless."
Photos by Westfield Public Schools