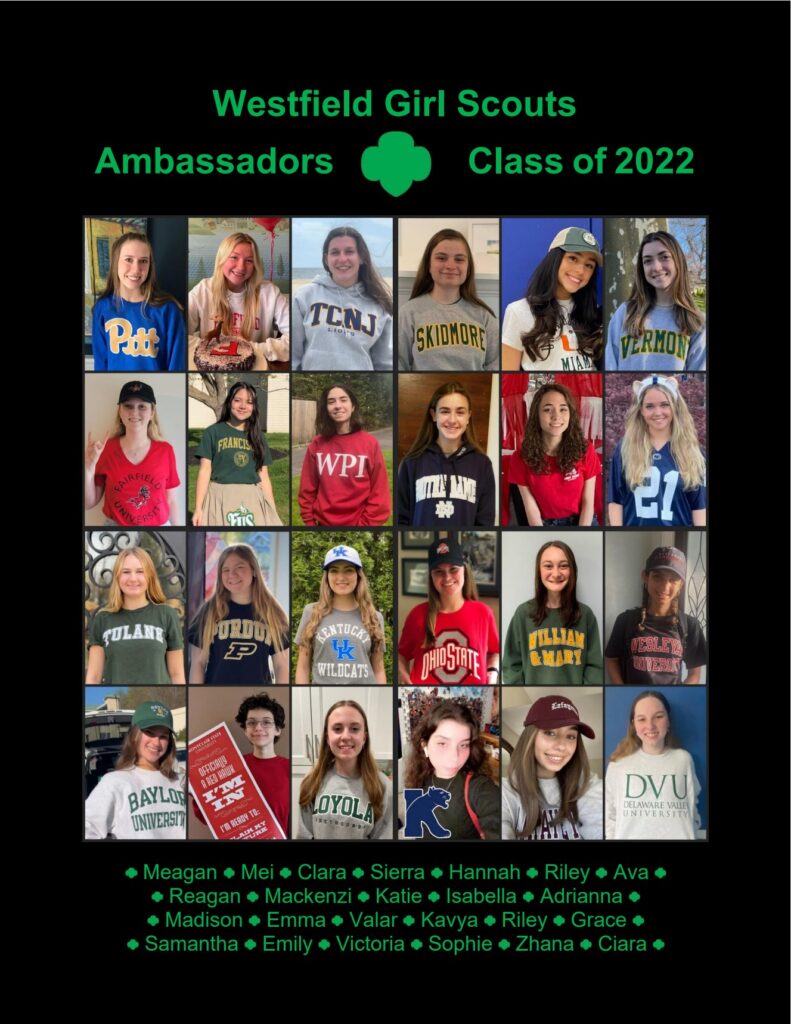 Girl Scouts Honor Ambassador Class of 2022
Submitted by Lucia Triolo
It is with great pleasure that Westfield Girl Scouts honors its Ambassador Class of 2022. Only just a few short years ago, these smiles belonged to blue-smocked Daisies embarking on their first scouting adventures. They now belong to brilliant and capable young women who "make the world a better place" with all that they do.
These 24 Ambassadors have invested much of the last 13 years towards the Girl Scout mission of building courage, confidence, and character. Each has taken on a leadership role within our community, advocating for those in need, and inspiring others to action.
Westfield Girl Scouts wishes to congratulate you on all that you've accomplished and all that is to come! Wear your colors and smiles proudly!