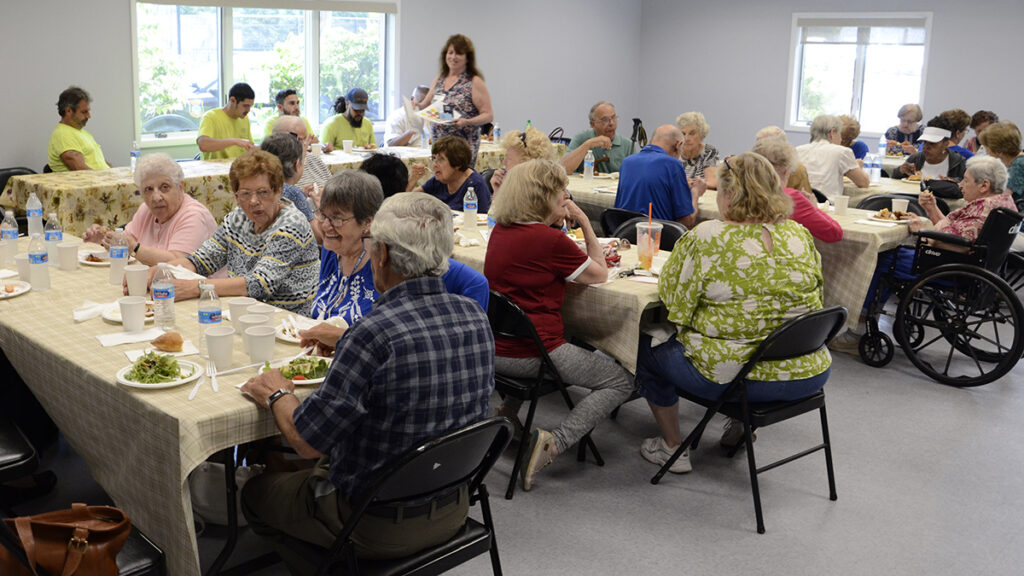 Fanwood Seniors 2022 Picnic
Borough of Fanwood
We'll call it a picnic, even though it was held inside the Forest Road Park building where more than 70 seniors from the community had a free lunch courtesy of the Borough of Fanwood. The annual luncheon heralds the last of the Fanwood Seniors Club meetings for the summer. They resume again in September.
The Fanwood Seniors Club normally meets three times a month to talk about common interests, trips, hear speakers and have breakfast. Club President Suzanne Jaeger says membership has been own the past couple years due to the Covid pandemic, though people are starting to come back. She hopes to resume a schedule of bus trips and other activities after Labor Day.
The lunch was made possible by the Borough of Fanwood, Fanwood Senior Coordinator Kathleen Holmes, Club President Suzanne Jaeger, the Fanwood Department of Public Works which set up the room and made other amenities possible and members of the Fanwood Police Department who assisted in serving.
Photos by Tom Kranz