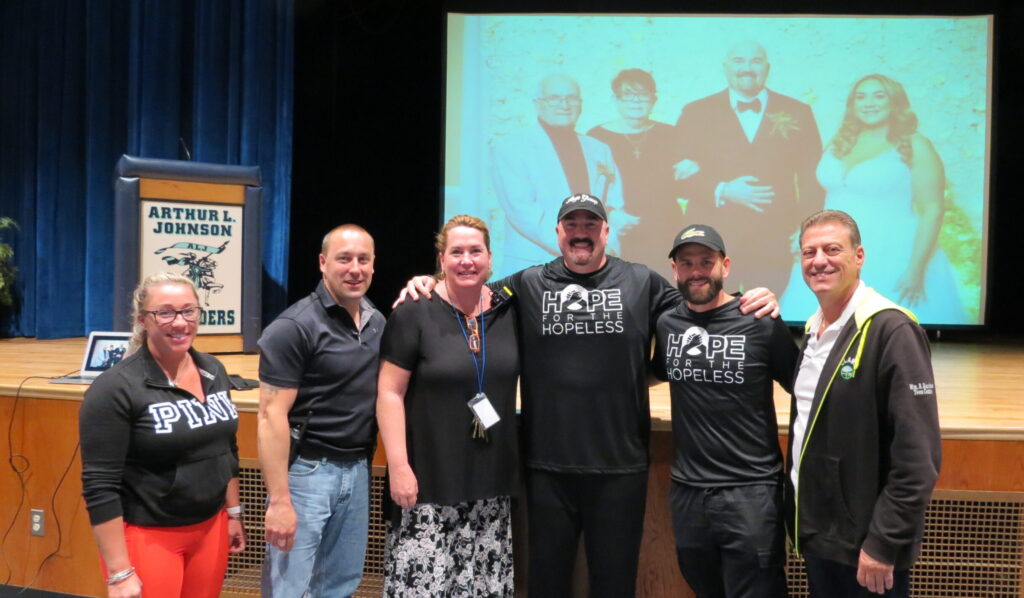 Clark Municipal Alliance for Drug and Alcohol Prevention
Harry Page recently addressed students at Arthur L. Johnson High School. Page, a motivational speaker says social and academic challenges in his youth led him to fail classes and eventually end up abusing alcohol and drugs.
Having faced abuse, suicide, jail time, and then suddenly losing the brother that donated bone marrow to save Page from cancer, he found recovery eight years ago and now shares his experiences with groups and works to provide what he calls "hope in the hopeless."
Page says his mission is to reach and help as many students and teachers as possible to become the best version of themselves.
According to Ralph Bernardo Director of Recreation and the Drug Alliance, Page's story was moving. "Harry Page shared a story that in too many cases would have ended in tragedy," said Bernardo. "Instead, he fought his way back to build a productive and satisfying life. It was inspiring."
Photo by Township of Clark