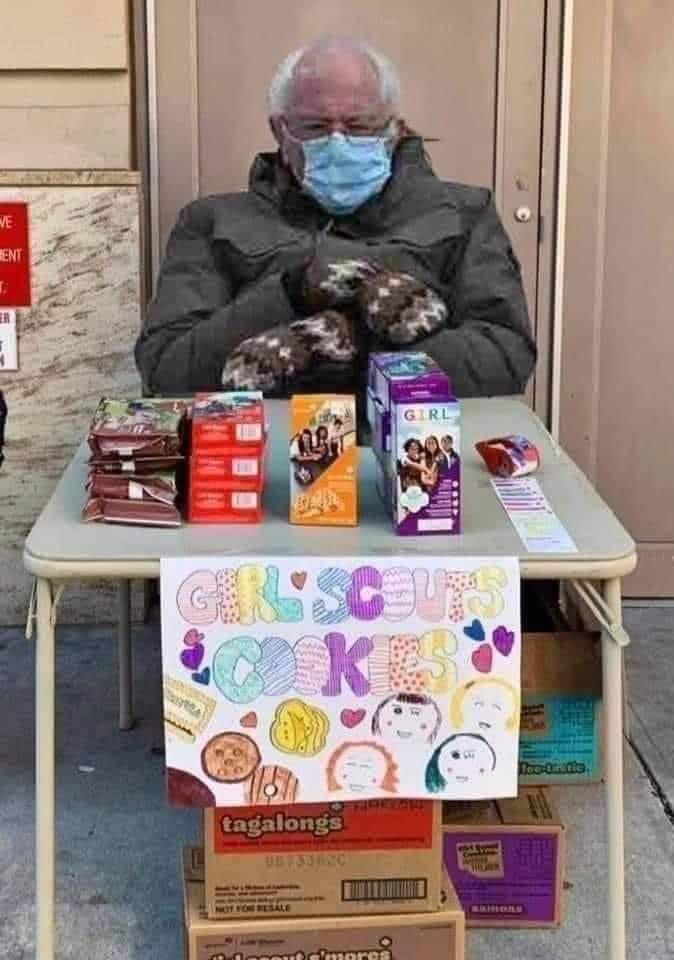 Girl Scout Cookies On Sale
Looking for your Girl Scout Cookie fix? Westfield's Girl Scouts, part of the Girl Scouts Heart of New Jersey Council, are currently selling cookies using the traditional paper order forms as well as online using the Digital Cookie customer portal, now through March 29.  If you know a Girl Scout, please support her and her troop, and ask her how you can order cookies.
Customers who order through Digital Cookie by February 7 have the option to have their favorite Girl Scout deliver their cookies via porch drop at the end of February. Customers also have the option to direct-ship their Digital Cookie order straight to their front door. Ask your favorite Girl Scout for her Digital Cookie link.
If you do not know a Girl Scout, keep an eye out for in-person Booth Sales at various outdoor downtown locations between February 26 and March 28.
Meme created by Westfield Girl Scout Abigail from Troop 40784