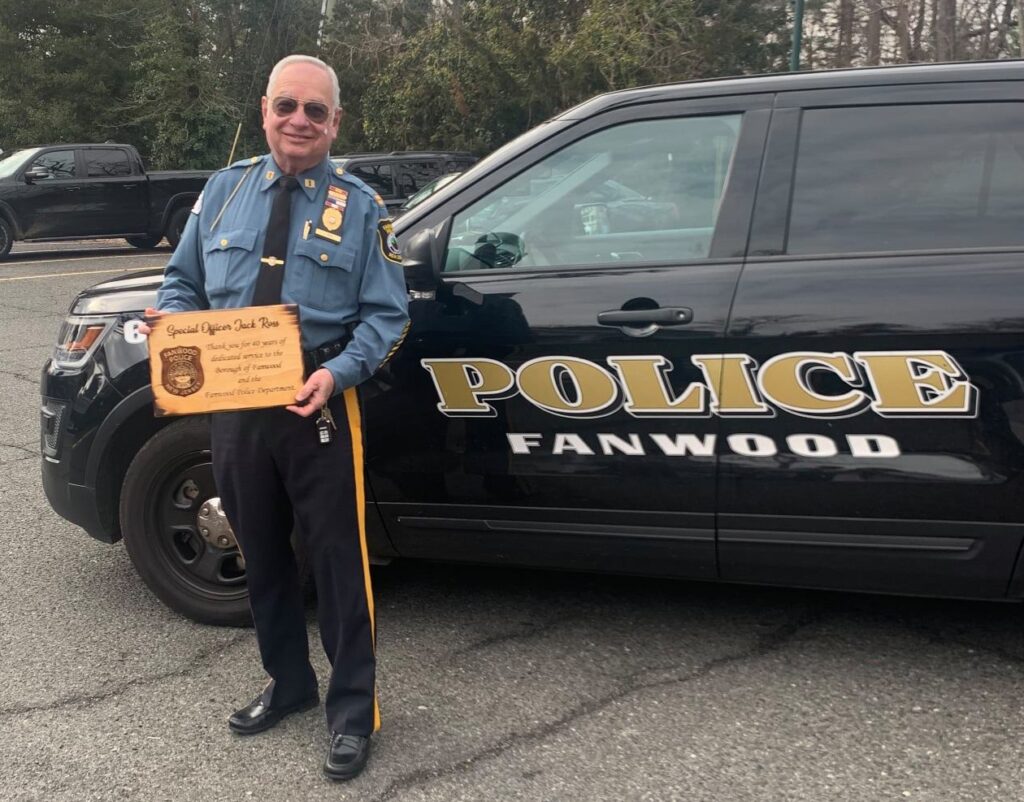 Jack Ross Day
A resolution has been adopted naming January 20, 2021 Jack Ross Day to officially thank Jack Ross for serving as a role model for all residents to follow.
Special Officer Jack Ross has been a resident of the Borough of Fanwood since 1976 and served as a Special Police Officer for 40 years.
The resolution states in part: Jack has been married to his wife Arlene for over 50 years, andhas volunteered his time to the Borough of Fanwood since 1980 in many capacities and leadership roles, including, but not limited to the Halloween Parade and Costume Contest, Memorial Day Parade, Union County St. Patrick's Day Parade Committee, Tree lighting, 5k's, Easter Egg Hunt, Summer movies in the park, election day security, court security, walking the beat in the business district during the holiday season, assisting during storms and backup to our crossing guards, and has maintained his training and has completed all annual mandatory training, including firearms qualifications, use of force, domestic violence, and pursuit policies.
Now, therefore, bet it resolved that I, Colleen Mahr, Mayor, do hereby proclaim January 20, 2021 as Jack Ross Day in the Borough of Fanwood and ask all who know him to mark our good fortune of having this extraordinary man as a resident and a contributor to the well-being of our community.
Photos by Borough of Fanwood