Musical Honors 
Westfield Public Schools
For a sixth consecutive year, the Westfield Public School District has been named one of the "Best Communities for Music Education" in the nation for its outstanding commitment to music education. The designation is awarded by the National Association of Music Merchants (NAMM) Foundation to districts that demonstrate outstanding achievement in efforts to provide music access and education to all students.
The recognition comes as Westfield High School students in the Concert Choir and Chorale participated in the WorldStrides Music Festival in Washington D.C. on April 22-23 which included a competitive, adjudicated performance. WHS vocalists were recognized in the following categories:
WHS Concert Choir – Gold Rating, 1st Place in Category 3A
WHS Chorale – Gold Rating
WHS Choir received the Outstanding Choir Award at the Festival, the highest score regardless of classification.
WHS Choir received the Sweepstakes Award – Awarded to the choir with the highest overall score of the festival and to a group entering two or more ensembles. 
WHS Concert Choir received an Adjudicator Award – Awarded to a choir that achieves a score of 95 or higher.
Sophie Havens received the WorldStrides Ovation Award – Based on director recommendation, this award recognizes a student "whose contribution to the music program transcends the making of music" and who exhibits "spirit of determination, inspiration, and service to others". (Only one Ovation Award is given to one student for the entire festival.)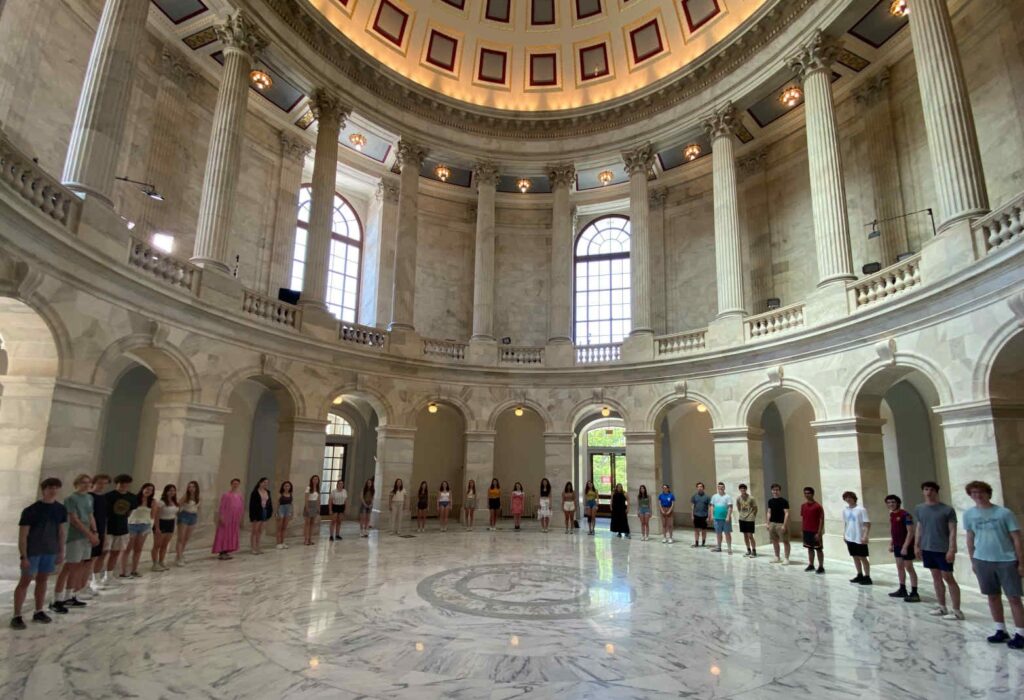 "Overall, it was a great weekend with wonderful experiences and performances," says WHS choral director John Brzozowski, who said that highlights of the trip to the Nation's Capital included a tour of the monuments and the U.S. Capitol building, along with performances in the rotunda of the Russell U.S. Senate Office Building and on the steps of the Lincoln Memorial.
Photos by Westfield High School Choral Department