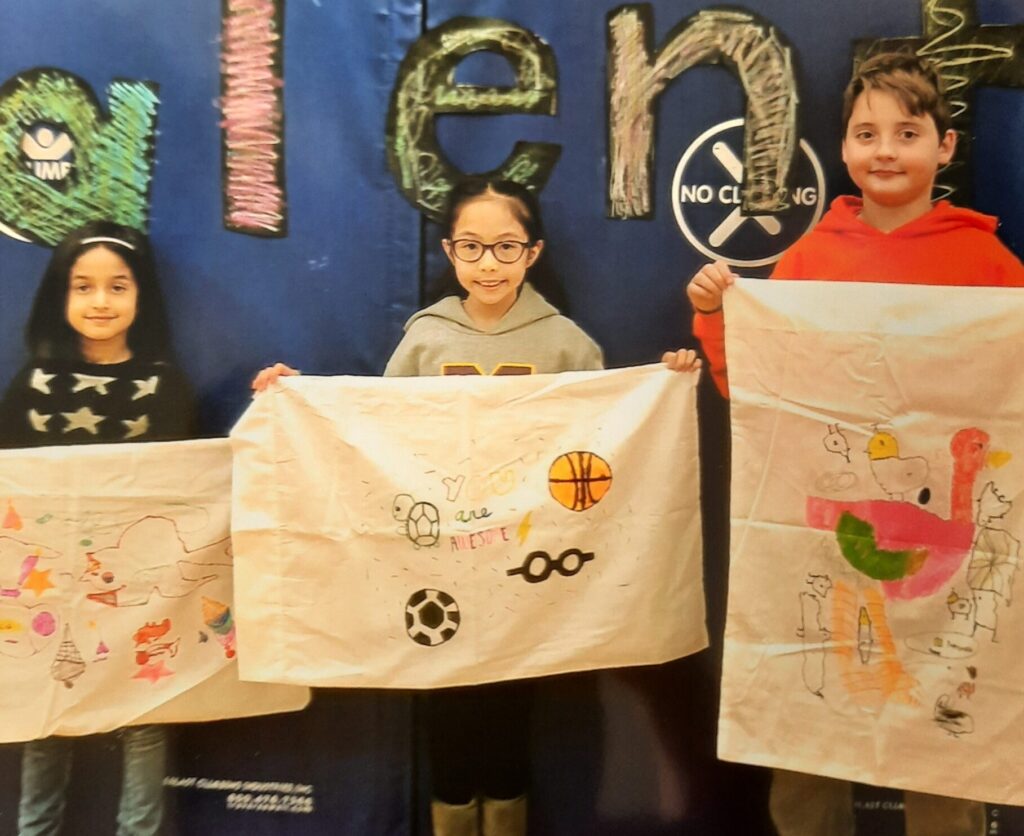 Thursday Morning Club
The Thursday Morning Club (TMC) is a 120+ year member of the New Jersey State Federation of Women's Clubs (NJSFWC). Every 2 years, NJSFWC member clubs adopt a charitable organization voted on by members for assistance and support. In 2019, CASA (Court Appointed Special Advocates) was one such organization and the TMC quickly moved to devise a plan which would benefit the CASA children who have experienced abuse and neglect due to their unacceptable and sometimes volatile home situations.
The "Pillow Talk" project included TMC members making themed pillowcases in conjunction with a service project for the students of the TMC's Before and After School Child Care (BASCC) program in Madison's three (3) elementary schools. The students painted white pillowcases in bright colors of pictures and sayings to brighten the days and nights of the CASA children. In February, 2020 these were collected, ironed, and given to a CASA representative for delivery. The project was reported in the TMC's annual report to the NJFSWC which awarded it a first place among all New Jersey women's clubs for creativity. The State Federation has forwarded it to the General Federation of Women's Clubs (GFWC) for further consideration of a National award.
The objective of both Federations, NJSFWC and GFWC, is service which is found outwardly in the motto of the TMC: "Ich Dien", "I Serve".