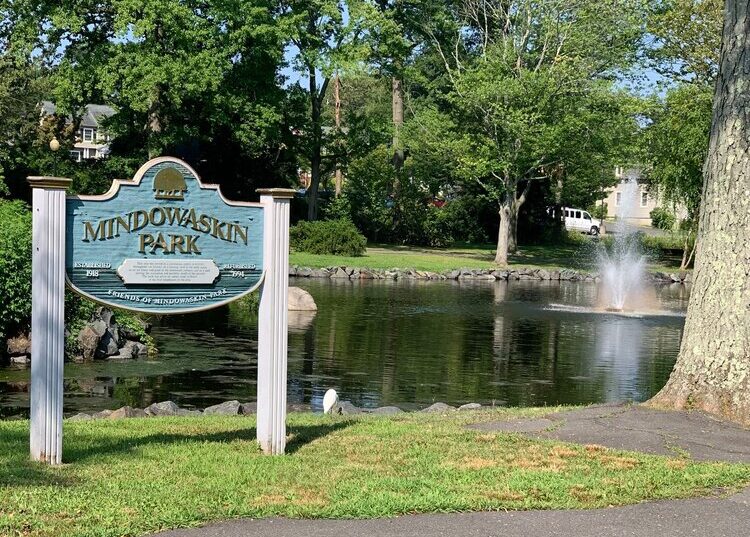 Juneteenth Day in Westfield
The Westfield Historical Society and the Friends of Mindowaskin Park invite the community to a celebration of two beautiful outdoor spaces in the historic town of Westfield.
The event begins at the Reeve House property (314 Mountain Ave.) on June 19, 2021 from 1-4 p.m. From there, guided tours of Mindowaskin Park will take place where guests will learn about the evolution of the municipal park concept and the history of Mindowaskin Park.
There will be opportunities for professional family photos at the park's Bandstand and a photo contest for the best shots of the park which participants are encouraged to take during the tour. Submissions will be accepted online, judged by professional photographers and awards will be given to 1st and 2nd place winners.
Before and after their tour, guests will gather at the front lawn of the beautiful and historic Reeve house for a leisurely afternoon of music by the Westfield-based band, Save Mary, covering crowd-pleasing tunes from the last four decades. Beer, wine, soft drinks and snacks will be available.
During the event, guests will have the opportunity to view the small exhibit inside the Reeve House with artifacts from the Westfield Historical Society's Archives nodding to the Juneteenth anniversary.
Admission is $25 per person which includes one beverage ticket. Children 12 and under are free. Pre-registration is required in order to meet pandemic social distancing guidelines. Space is limited, so reserve early. The fee should be paid in advance (check payable to Westfield Historical Society) by mailing to Westfield Historical Society, P.O. Box 613, Westfield, NJ 07091; by Venmo to @Westfield-HistoricalSociety; or, online at www.westfieldhistoricalsociety.org/registration. When reserving, be sure to indicate the number attending (including adults and children), and your phone number and email address.
The Friends of Mindowaskin Park is a non-profit organization, founded in the early 1990's, to revitalize and preserve the park. The mission of the Friends of Mindowaskin Park is to ensure the long-time enjoyment of the public park by Westfield residents and patrons. Working independently, but in cooperation with the Town of Westfield, the Friends work to ensure that the historical significance of the park is maintained and protected. Through the efforts of the Friends of Mindowaskin Park, the park has been designated a Westfield Historic Site.
Since 1968, the 501(c)(3) non-profit Westfield Historical Society has worked to preserve, interpret, and encourage interest in history, Westfield, and its residents through educational efforts and community outreach programs. For further information on the Westfield Historical Society and its activities, or to volunteer, call (908)654-1794 or visit westfieldhistoricalsociety.org , like on Facebook and follow in Instagram.