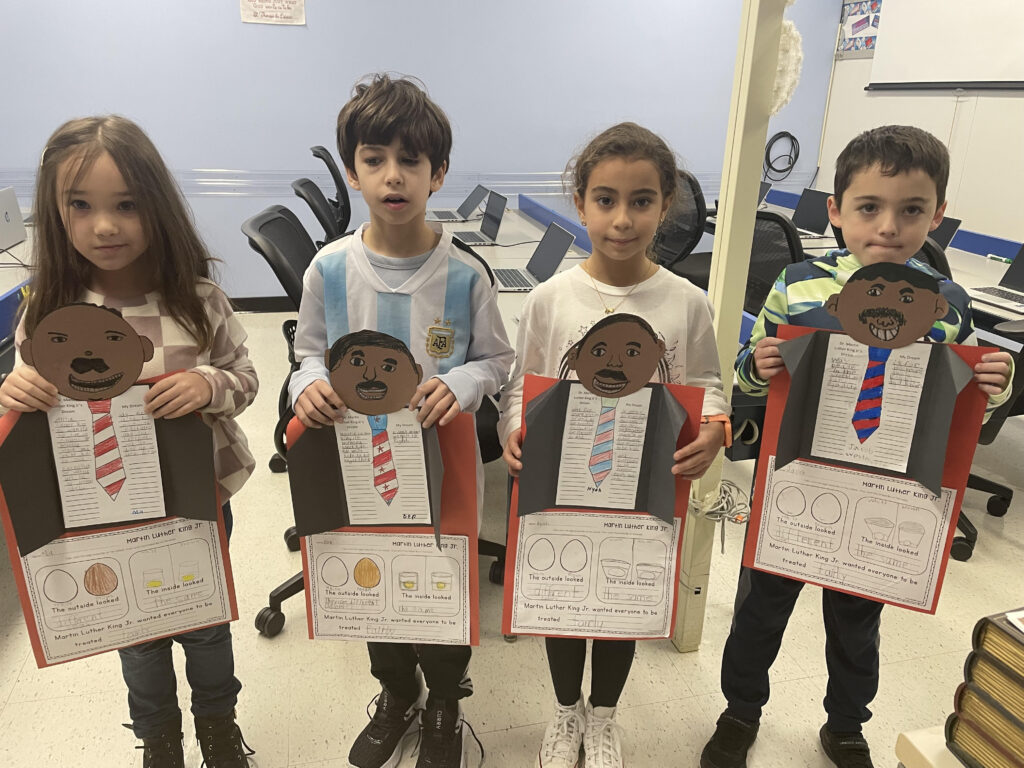 Martin Luther King Day Lesson
To celebrate Martin Luther King Day second grade classes from St. Theresa School in Kenilworth did a writing assignment. They had to explain MLK's dream and write down their own dreams for the world.
They did an experiment with Mrs. Keating and Mrs.DeMaio showing brown eggs and white eggs and how they look different from the outside . When the eggs were cracked open the children noticed there was no difference on the inside.
They learned that all people are the same and everyone looks different but they should all  be treated fairly.
Courtesy photo