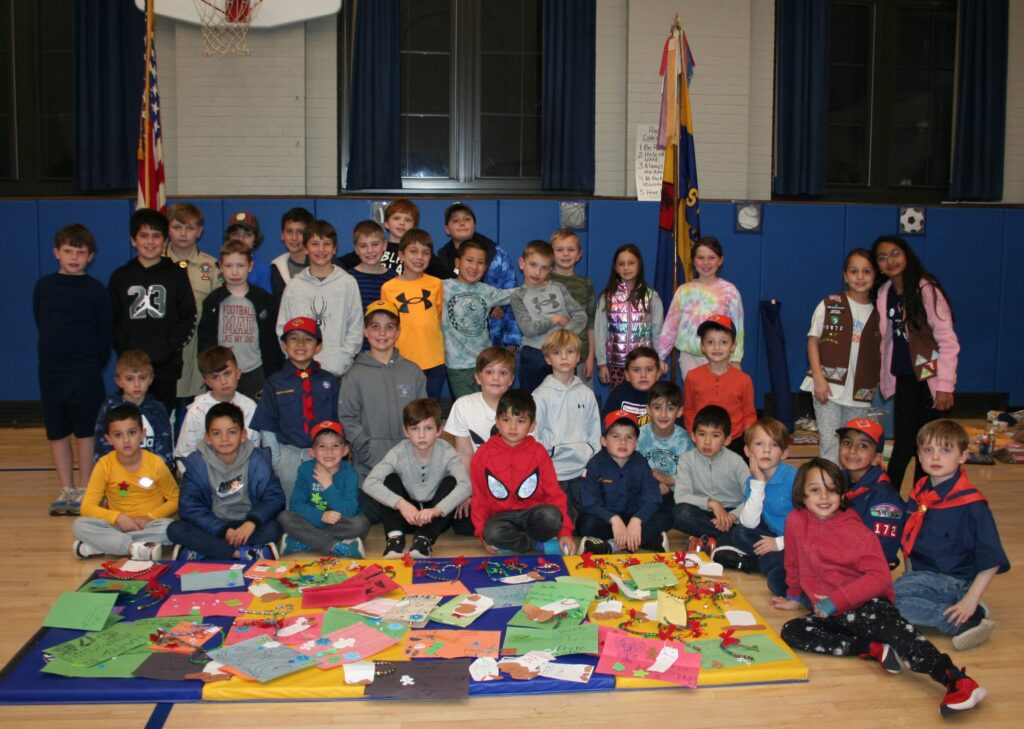 Cub Scout Pack 172
Westfield's Franklin School Cub Scout Pack 172 made cards and decorations for the troops serving both at home and overseas. The Cub Scouts are one of the many organizations and classes throughout Westfield, Cranford, Kenilworth, and Scotch Plains-Fanwood that participated in making more than 3,000 handmade cards, ornaments, and decorations that were sent all over the world by several organizations including the American Legion in Westfield and local mom, Colby Sheppard.
In addition to making cards and crafts, they learned how our "Freedom isn't Free" and how members of the Army, Navy, Air Force, Marines, and Coast Guard have dedicated their lives to protecting us, all over the world, not just today, but over the decades (and more).
During the event, they listened to thank you letters received from previous years and saw pictures of soldiers standing in front of planes used in wartime.
They troop sends a big "thank you" to this generous community, who over the past 14 years has supported Mrs. Sheppard in collecting over 36,000 cards, letters, and ornaments to help our troops' holidays be a little brighter and help them feel appreciated. They also thank all of the schools, scouts, churches and individuals that participated in brightening the troops' lives this holiday season.
Photo by Colby Sheppard