This is the opinion piece that was published in April's issue of the Peterstown newspaper. In light of developing our presence on social media, we are posting it here. Please go and 'like' our page Renna Media on facebook and find your local town publication to stay updated with events and pictures.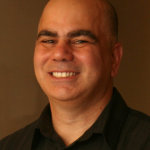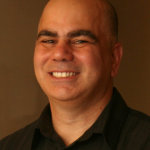 Up to now I only dabbled in social media. I would visit Facebook, sign up for some networking sites and never go back. I posted some photo albums on line but haphazardly. I'm now ready with the help of my daughter Angela to organize it all.
Since High School through my love of photography I have shot and amassed almost 40 years of photo albums. I also have collections of family albums to share. I will be uploading the albums to my Facebook pages. I have fifteen pages, one for each of the towns where I publish newspapers. Right now the albums are on my Joe Renna or my Renna Media Facebook page. Going forward I will be putting all my photos on my Peterstown NJ Facebook page. Please "like" the page, "tag" and "share" the photos.
Liking my pages would be a big help in getting exposure for the photos. It will also help with identifying folk in photos. For instance, Phil Borsellino gave me the photo on Page 14 of this issue of his 1940 School #15 Kindergarten class. He can identify only two of his twenty-two classmates. Some readers will send me notes if they recognize someone in the photo but now I will also have visitors to Facebook helping also.
In the case where I know everyone in the photo, like the Kingston Boys photo found on pages 4 and 5, I have the opportunity to share the photo with the folk in the photo or their relatives. For those who do not use Facebook I will also upload photos and articles on RennaMedia.som which already has all past issues of my newspapers available.
My next project is putting thirty years of film and video on line. I can't wait.