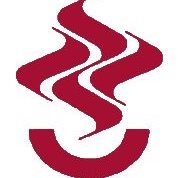 SHS Debate Team to Lead Live Debate
The Summit High School Debate Team will lead a live debate on the topic of right-to-work laws in the United States. The event will feature two teams of student debaters, each presenting arguments for and against the laws.
The Team is a student-led organization specializing in three forms of debate: Public Forum, Lincoln Douglas, and Parliamentary debate. These students have achieved remarkable success this school year, earning three gold bids and two silver bids for the prestigious national Tournament of Champions, held annually at the University of Kentucky. The Team consistently ranks among the best in the nation.
The debate will be in the "Public Forum" style, which was founded in 2002 and is designed to be accessible to the general public. The topic of right-to-work laws was selected nationally for this month's debate. This event is open to the public and offers an opportunity for individuals to learn about this important issue and to see the analytic and public speaking skills of this generation in action.
The performance will take place on Wednesday, March 22, 2023 from 6:30 to 8:30 p.m. It will be held in-person at the Liss Meeting Room of the Summit Free Public Library. To attend, register on the Library's website at: summitlibrary.org -> Events. Admission is free, and all are welcome.
The Library's address is 75 Maple St, Summit, NJ 07901.