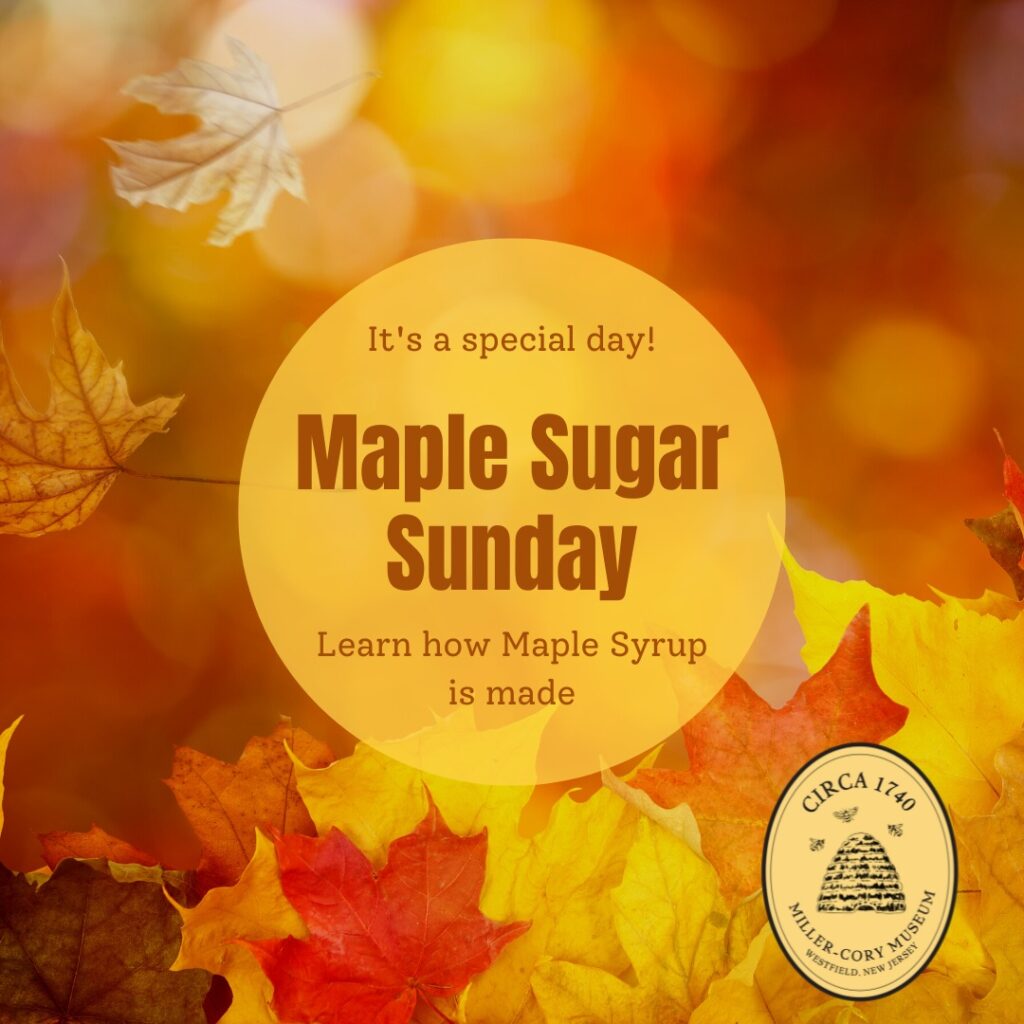 Maple Sugar Sunday
March 19, 2023, 2 – 4 p.m.
One of the seasonal tasks of farm life in colonial days was sugar making in the maple woods. Learn about the colonial techniques of maple sugaring, how the maple sap rises and flows, how it is collected using wooden buckets and handmade spiles, and how sugar and syrup are made from the sap. (Please note that no tree will actually be tapped.) Program includes a maple sugar storytime and craft for the children. Our cooks will be showcasing open hearth cooking using period recipes and techniques. The grounds will be open for viewing and docents will be offering tours of the fully furnished c1740 farmhouse. Admission is $5.00 for adults and children 13 and older, $4.00 for children ages 3 to 12 and free under age 3.
The Miller Cory House Museum is located at 614 Mountain Avenue in Westfield, NJ. Call the museum at 908-232-1776 or email millercorymuseum@gmail.com for more information.
Since 1968, the 501(c)(3) non-profit Miller Cory House Museum/Westfield Historical Society has worked to preserve, interpret and encourage interest in history, Westfield, and its residents through educational efforts and community outreach programs.
For more information on the Miller Cory House Museum/Westfield Historical Society and their events,millercoryhouse.com orwestfieldhistoricalsociety.org and , like us on Facebook, and follow us on Instagram.