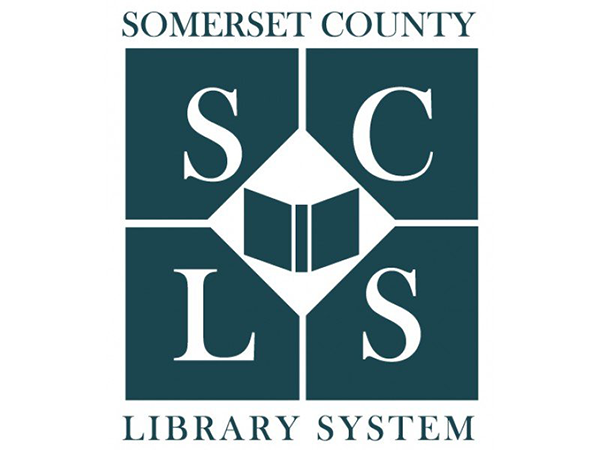 SCLSNJ June 2022 Virtual Events
The below programs will be hosted virtually. All Somerset County Library System of New Jersey (SCLSNJ) branches will be closed on Sunday, June 19
To join a virtual program by phone, dial (646) 876-9923. After dialing, you will be prompted to enter a meeting ID, which is unique for every event. The meeting ID is the series of numbers at the end of the Zoom link posted for each event.
Stress Reactivity, Mindfulness – and MBSR (Mindfulness-Based Stress Reduction)
June 1, 7-8:30 p.m.
https://sclsnj.libnet.info/event/6251254
Acing the Interview
June 6, 6-7:30 p.m.
https://sclsnj.libnet.info/event/6145260
Wall Street and the Price of Food
June 6, 7-8 p.m.
https://sclsnj.libnet.info/event/6097891
All the Buzz
June 7, 7-8 p.m.
https://sclsnj.libnet.info/event/6092361
The Art of Effective Communication
June 8, 10 a.m. – noon
Presented by Greater Raritan One-Stop Career Center
https://sclsnj.libnet.info/event/6173011
Betsy Ross – The Flag Unfurled
June 9, 7-8 p.m.
https://sclsnj.libnet.info/event/6162010
When The Cavalry Came to Call – Juneteenth
June 13, 7-8 p.m.
https://sclsnj.libnet.info/event/6125584
Virtual Book Discussion Salons: Mid-Year Book Share
June 14, 10-11 a.m.
https://sclsnj.libnet.info/event/6244578
"The Guest List" by Lucy Foley
July 13, 2-3:15 p.m.
https://sclsnj.libnet.info/event/6244991
"The Birthday of the World and Other Stories" by Le Guin
August 9, 6:30-7:30 p.m.
https://sclsnj.libnet.info/event/6197692
Judy Garland – The One, the Only
June 14, 7-8 p.m.
https://sclsnj.libnet.info/event/6156744
Recipe Club: Meal Planning and Prep
June 15, 6-7 p.m.
https://sclsnj.libnet.info/event/6284220
Grilled or Chilled
July 20, 6-7 p.m.
https://sclsnj.libnet.info/event/6284248
Packing a Picnic
August 17, 6-7 p.m.
https://sclsnj.libnet.info/event/6284274
You Are Here – A New Jersey Travel Guide
June 15, 7-8 p.m.
https://sclsnj.libnet.info/event/6086390
Study for Success
June 16, 2-3 p.m
Presented by The Greater Raritan Workforce Development Board
https://sclsnj.libnet.info/event/6180007
Meet the Author: Mike Scardino – "Bad Call: A Summer Job on A New York Ambulance"
June 16, 7-8 p.m.
https://sclsnj.libnet.info/event/6194283
The Ever Changing Lower East Side
June 20, 7-8 p.m.
https://sclsnj.libnet.info/event/6154462
When Watergate Changed the World
June 21, 7-8 p.m.
https://sclsnj.libnet.info/event/6172864
George Eliot's "Middlemarch" – One Hundred and Fifty Years Later
June 22, 7-8 p.m.
https://sclsnj.libnet.info/event/6175996
Relaxed Summer Dining – Delicious Bites, Charcuterie Boards, and Seasonal Snacks
June 23, 7-8 p.m.
https://sclsnj.libnet.info/event/6079463
Keyhole Gardening and Other Ways to Garden Smarter
June 29, 7-8 p.m.
https://sclsnj.libnet.info/event/6092443
Liberty – Don Troiani's Paintings of the Revolutionary War
June 30, 7-8 p.m.
https://sclsnj.libnet.info/event/6148488