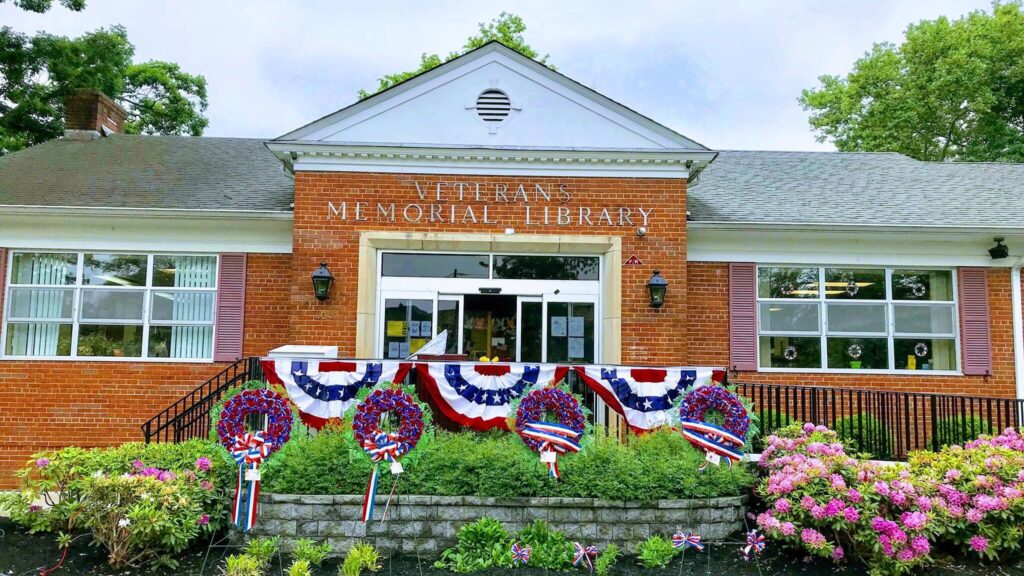 Roselle Park Library June 2022
TODDLER PROGRAMS (ages 0-4)
Bedtime Stories
Tuesdays 6:00 – 6:00 PM
PJs and stuffies are encouraged to hear this soothing story (Ends on June 14th)
Books, Bubbles & Breakfast
Wednesdays 11:00 – 11:45 AM
Join us on the Library Lawn for breakfast, a story + bubble fun (Begins June 22nd)
Beach Party
Thursdays 11:00 – 11:45 AM
Move and groove to toddler tunes and beach music with Miss Maria (Begins June 23rd)
Twilight Story Time
Thursdays 6:00 – 6:30 PM
Join us for a calming, evening story time as we listen to tales and the sounds of the ocean (Begins June 23rd)
KIDS PROGRAMS (age 5-11)
Summer Reading Book Club
Begins June 21st
Bring your RP Summer Reading Packets as we dive into Summer Reading together
Check dates/times for your grade level)
Grade 1
Tuesdays 11:00 AM – 12:00 PM
Grade 2
Thursdays 3:00 PM – 4:00 PM
Grades 3-5
Mondays 11:00 AM – 12:00 PM
Block Party
Mondays 2:30 – 3:30 PM
Begins June 27th
Your imagination is the limit as you build and construct new creatures and worlds with our magnet tiles, Legos, classic wood building blocks, straw connectors, AND MORE
Under the Sea Explorers
Tuesdays 2:00 – 3:00 PM
Begins June 21st
Join Miss Faith as we explore the ocean through stories, activities, crafts, and experiments
TEEN PROGRAMS (ages 12+)
Nerd Club
Mondays 4:30 – 5:30 PM
Got a niche interest? Graphic Novels, Anime, D&D, Video Games? Interact with other like-minded folk #nerdsunite
TNT Survival Island
Fridays 12:00 – 1:00 PM
Begins June 24th
Bring your friends to the deserted island, RPVML, then work as a team to build your survival skills in order to make it back home.
Summer Reading Book Club
Begins June 21st
Grades 6-8 – Fridays 1:00 PM – 2:00 PM
Bring your RP Summer Reading Packets as we dive into Summer Reading together (Begins June 21st – Check dates/times for grade level)
ADULT PROGRAMS
Knitting Club
Wednesdays 1:00 – 3:00 PM
Knit blue hats to donate to the #HatNotHate anti-bullying campaign – Basic help for beginners available
ESL For Adults
Thursdays 11:00 AM – 12:00 PM
Come and practice your conversational English skills
Quilting Club
2nd + 4th Thursdays 1:00 – 3:00 PM
Try out new quilting patterns with friends
Adult Yoga
Thursdays 6:30 – 7:30 PM
Bring your mat and water bottle for yoga with Miss Nita
LIBRARY EVENTS
Bansuri Concert
Thursday, June 2nd @ 6:00 – 7:00 PM
Join Mitch Greenburg at RPVML as he performs classical music of northern India on bansuri (a bamboo flute)
RPVML Board Meeting
Wednesday, June 15th @ 7:00 – 8:00 PM
FAMILY EVENTS
Penguin Pointers
Thursday, June 16th @ 5:00 PM + 5:30 PM
REGISTRATION REQUIRED) – Meet the famous feathered friends of Jenkinson's Aquarium as they waddle their way through
our library
Family Movie Night – Moana
Monday, June 27th @ 5:30 – 7:30 PM
See how far a young girl will go to save her village as she encounters typhoons
and demi-gods
LIBRARY SERVICES
Notary Services
Monday through Thursday
10:00 AM – 2:00 PM
Tech Time
Mondays, Tuesdays + Thursdays
2:00 – 7:00 PM
Summer Reading Registration
Starting June 1st
sign up your young reader for our Summer Reading Program – Earn raffle tickets and small prizes for every day you read, then try your luck at winning the Summer Reading Grand Prizes!!