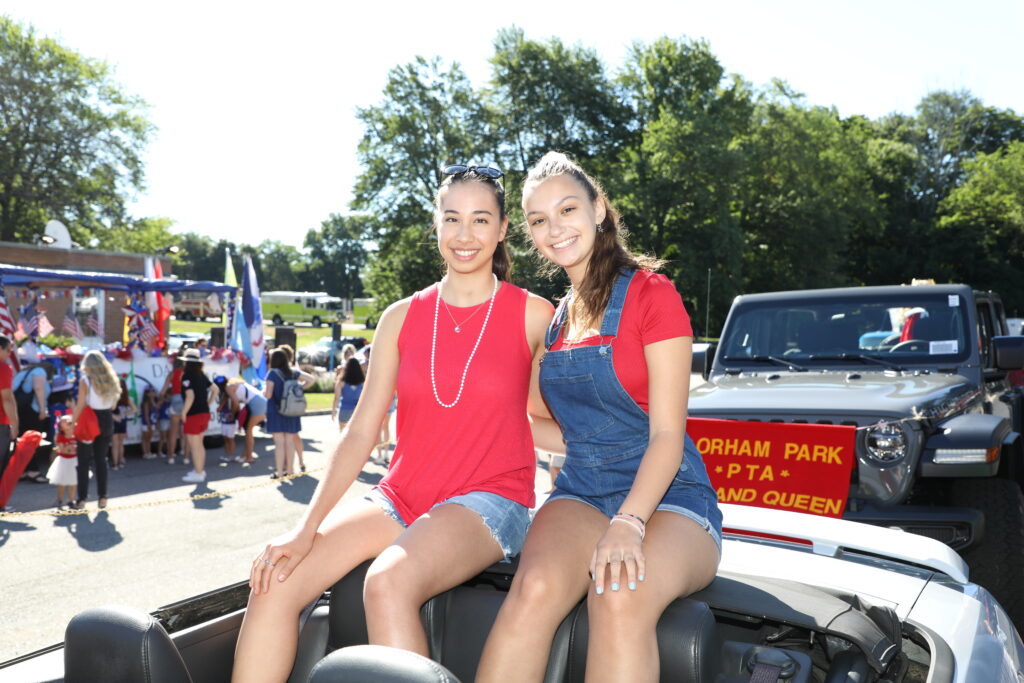 Rotary Marches in Independence Day Parade
Submitted by Peter Nicolas
The Florham Park Rotary marched in the 65th Florham Park Independence Day Parade. It was a beautiful day. The two Rotary scholarship award winners sat up high in the back of a 2000 Ford Mustang convertible and waved to the crowds who lined the parade route.
Past President George Gregor, President Simone Campbell, and Sergeant-at-Arms Peter Nicolas marched with the Rotary banner. At frequent stops Peter frequently walked over to groups of parents and their kids to share that the two scholarship winners earned this recognition because of their community volunteer work. They performed good deeds, including some leadership roles, in such efforts as Moms Helping Moms, Market Street Mission, Bridges (feeding homeless), Spark!Lab, and ERASE (End Racism and Sexism Everywhere).
The 50/50 raffle tickets sold by the Rotary at the Independence Day Parade and the 2022 Rotary Dog Parade and Costume Contest are two main sources to raise funds for next year's scholarship award winners. The awards recognize students who are Florham Park residents and who attend their senior year in local high schools. This year's winners were from Hanover Park High, with recent winners also being from Morris County School of Technology, Oratory Prep and St. Peter's High School.
Photos by David Kramer