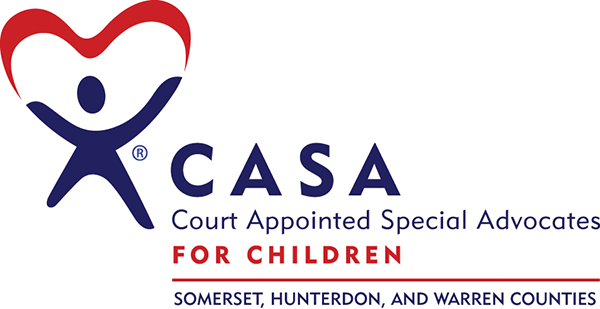 The CASA Connection
Court Appointed Special Advocates of Somerset, Hunterdon, and Warren Counties (CASA SHaW) has announced their creation and unveiling of the "CASA Connection" podcast that individuals in the region and beyond can now subscribe and listen to. This new podcast aims to educate and facilitate discussion about the world of foster care.
"We started this podcast as a way to further our community outreach with individuals of all backgrounds about the trends and issues surrounding foster care," said Tracey Heisler, Executive Director of CASA SHaW. "The multi-faceted issues and discussions we are having through the CASA Connection reach far beyond just our region and state. We hope that folks throughout the United States, and even the world, find the information we are sharing valuable," said Heisler.
Individuals can subscribe to the CASA Connection podcast on Apple Podcasts, Podbean, Amazon Music, and iHeartRadio. Three episodes have been published to date: CASA 101: What is CASA?, Poverty in Foster Care, and Mental Health in Foster Care. The podcast is hosted by Heisler and CASA SHaW's Director of Community Outreach, Jeff Warren.
Heisler said while smiling, "it's called the CASA Connection for a reason. We want to connect more folks with the many issues that face foster children and families who have challenges." Heisler also said, "The more connection, education, and resources we have, the more we are able to combat the many challenges abused and neglected children face."
CASA of Somerset, Hunterdon, and Warren Counties is part of a statewide network of community-based, non-profit programs that recruit, screen, train and supervise volunteers to "Speak Up for a Child" removed from home due to abuse or neglect. CASA is the only program in New Jersey that uses trained volunteers to work one-on-one with children, ensuring that each one gets the services needed and achieves permanency in a safe, nurturing home. To find a local CASA program in your county, visit casaofnj.org.