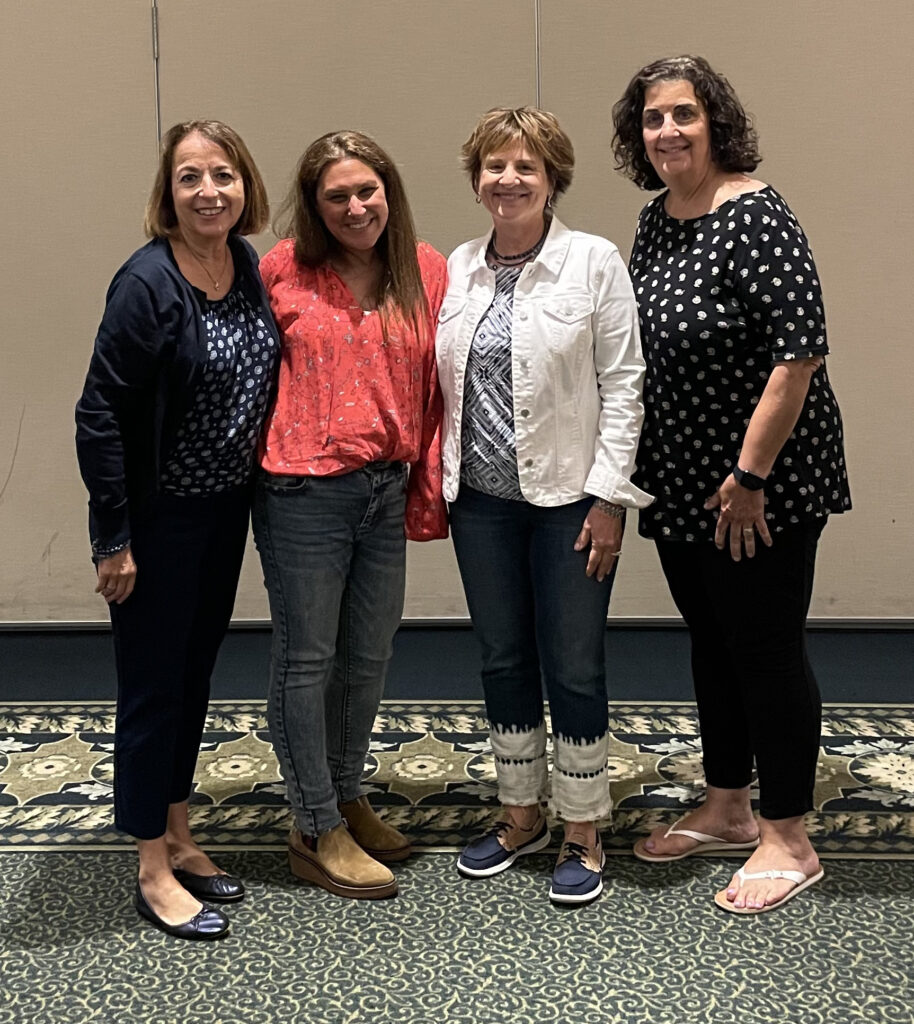 Descendants of Holocaust Survivors Present Stories
Congregation Beth Israel
On Monday, June 27, the Second/Third Generation Holocaust Survivors Group held their summer meeting at Congregation Beth Israel in Scotch Plains and welcomed Ilyse Muser Shainbrown, Director of Holocaust Education and Newark Initiatives at Jewish Federation of Greater MetroWest, as guest speaker.
Ilyse addressed the fact that there are now so few Holocaust survivors capable of telling their stories that there is a need for the second and third generations to continue their families' legacies. Ilyse also explained the Jewish Federation's process for choosing and recommending speakers to present at local schools. Ilyse offered one-on-one training sessions to help members of the group create presentations about their parents' and grandparents' Holocaust experiences.
"Our group learned a great deal from Ilyse," said Rita Geller, co-chair of the Second/Third Generation Holocaust Survivors Group. "We are hopeful that many of our members will take advantage of her offer to train us as presenters so that we can fulfill the important obligation of keeping the memory of the Holocaust alive."
The Second/Third Generation Holocaust Survivors Group was created at Congregation Beth Israel but also includes participants from area synagogues and the community. This support group plans events to educate the public about the Holocaust and to honor and remember those who suffered and perished.