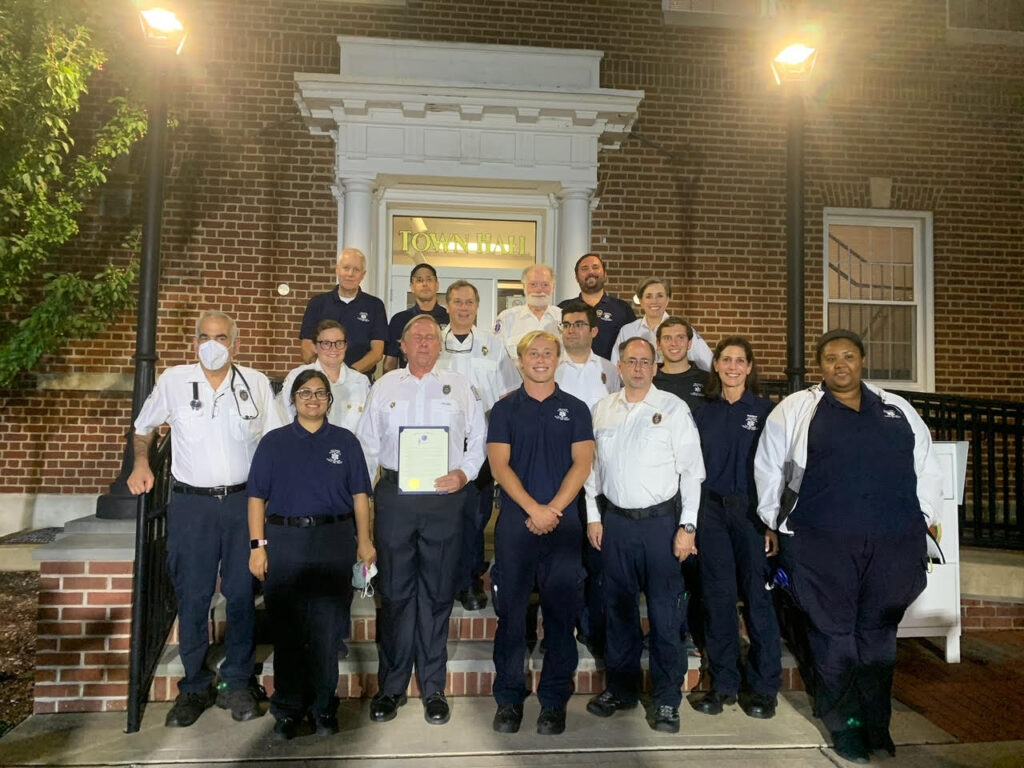 Support The First Aid Squad
Millburn-Short Hills Volunteer First Aid Squad is fortunate to have friends and neighbors like you who support us year after year. We respond to first aid calls 24 hours a day, 365 days a year; this year, we've responded to more than 1,200 calls (from minor ones such as a bruise or a sprain to car accidents or CPR).
All of our members are trained EMTs who volunteer their time to serve the community. We have monthly training meetings to keep our members well prepared for any situation. Our ambulances are kept well stocked with all the medical supplies and equipment necessary to respond to emergency situations.
We do not receive any public funding and running an emergency medical service is very expensive. The generous contributions and donations from our friends, neighbors and community allow us to ensure that our squad continues to be among the best in the state of NJ. We provide our service completely free of charge, and have never charged anyone for our services in our 64 years of existence.
We are currently running our annual MSHVFAS Operating Fund Drive. The money raised from this fund drive will go towards training, daily upkeep, and equipment, allowing us to maintain our high level of excellence that this community deserves. Consider making a tax-deductible contribution during this holiday season to help us maintain this 64-year community tradition.
Thank you in advance for your continued generosity and support. To make a donation, visit our website at mshvfas.org.
Interested in joining the squad? We are always in need of volunteers and we provide free training to town residents. Our next class begins January 2023. Please feel free to call us at (973) 379-7969 or visit our website at mshvfas.org to learn more.