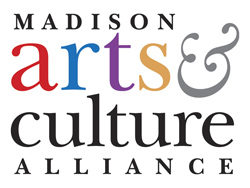 Celebrate with a Week of Dance
The Madison Community Arts Center, in association with Dance Connections and Morris Arts, will celebrate a week of dance at the Center on 10 King's Road from Monday, November 28 through Sunday, December 4. Monday through Saturday events begin at 7:30 p.m., with the Sunday event beginning at 3 p.m. A specific schedule and ticket reservation links are available on the Madison Arts and Culture Alliance Website at madisonartsnj.org/morris-county-dance-week-festival-events/ or by using the QR code below.
The goal of the Festival is to take a wide look at what we call dance, with each evening featuring different approaches, including an evening of short films about dance from the Thomas Edison Film Festival.
On Monday, November 28, the festival kicks off with an audience participation evening of Big Band Dancing. The Bottle Hill Big Band will provide the music and dancer/dance teacher Nissreen Almzouni will lead the festivities, including dance lessons at 7:00 p.m. in preparation for a 7:30 p.m. start.
Tuesday, November 29, focuses on tap, with Jazz and Blues singer Antionette Montague and tap dancers AC Lincoln and Calvin Booker, who are regulars at Jazz at Lincoln Center. These two impresarios will provide the percussion to Ms. Montague's song-making.
The Wednesday, November 30, program examines the intersection of text and music, with Claire Porter and Paul Rabinowitz. Porter will perform her dance/text pieces "Sexy Grammar" and "Falling for Prepositions." Rabinowitz and his troupe of dancers will perform "Villa Dei Misteri" and "Little Gem Magnolia."
Thursday, December 1 turns to student dancers, with the Drew University Dance Department performing an evening entitled Choice, led by Assistant Professor Kimani Fowler. Students with a valid ID will be admitted free to this performance.
The Thomas Edison Film Festival (formerly the Black Maria Film Festival) will present a program of dance in film on Friday December 2
On Saturday, December 3, the internationally, renowned Carolyn Dorfman Dance performs, as part of their 40th anniversary celebration, dances that include Pastorale Pause and PRIMA!
The Festival wraps up on Sunday, December 4 with a benefit for Ukraine, featuring the Iskra Ukrainian Dance Ensemble.
The Festival is presented by the Madison Arts and Culture Alliance in association with Dance Connections and is funded with a generous grant from Morris Arts through the New Jersey State Council on the Arts/Department of State, a Partner Agency of the National Endowment for the Arts.