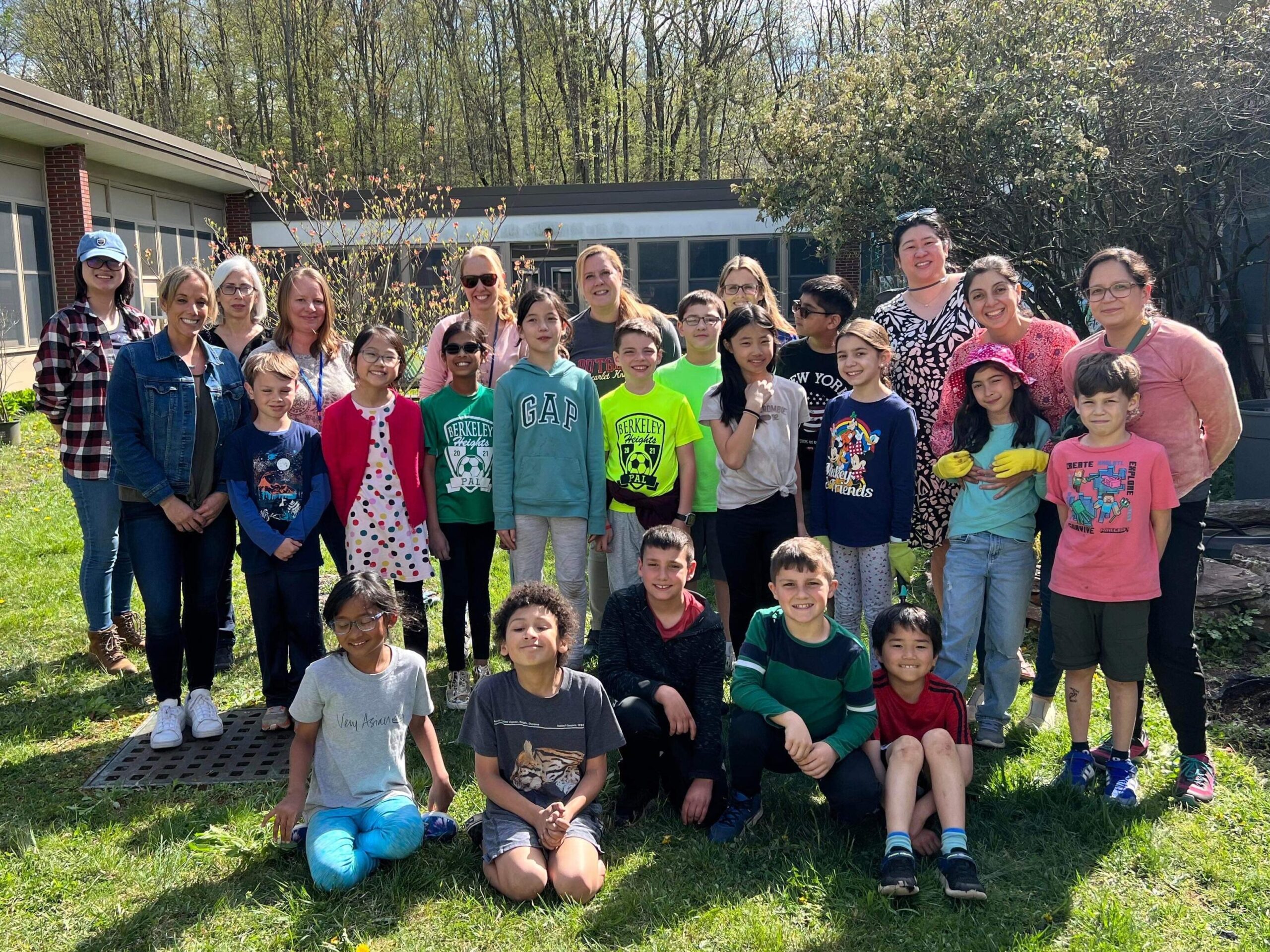 Nature Club Wraps Up the Season
Berkeley Heights Public Schools
Mountain Park Elementary School's Nature Club held their final meeting of the 2022-2023 school year on Monday, April 17th. Participants gathered together with club leaders Mrs. Masri (fourth grade teacher), and parent volunteers Mrs. Campbell and Mrs. Santore who guided MP students, their families and community volunteers who worked together to beautify the courtyard, an outdoor learning space for all students.
With Earth Day around the corner at the time, students cleared weeds and turned the soil in the courtyard's planting boxes. Beet, snap pea, radish, lettuce, and herb seeds were planted. Once matured, the vegetables and herbs harvested will be donated to St. Joseph's food pantry in Elizabeth. Students also planted marigold and sunflower seeds among the garden's perennials. During the meeting, students also planted flower seeds in individual pots to bring home. Students selected from sunflower, marigold, and zinnia seeds. Students were encouraged to present their plants to a loved one for Mother's Day. Much was accomplished during the productive and fun afternoon that the Club worked together.
In addition, Mrs. Masri and Mrs.Campbell recently applied for a grant through Union County, Union County Kids Dig In! School Garden Grant and Mountain Park Elementary School was awarded $500 to enhance the courtyard's learning environment!
The Nature Club, led by Mrs. Masri, will continue in the Fall. Students and volunteers are always welcome.