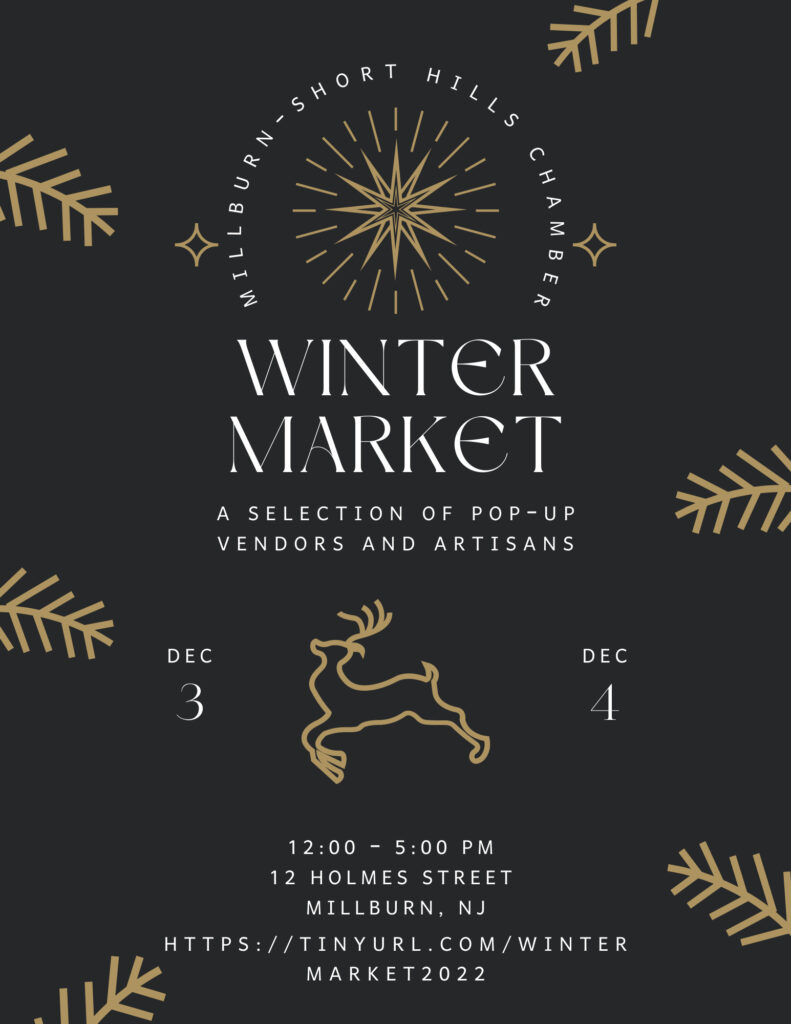 Pop Up Winter Market
The second annual Millburn-Short Hills Chamber of Commerce Winter Boutique will be held on December 3rd and 4th from 12 – 5 p.m. each day. Shop for unique gifts from a wide range of vendors, artisans, crafters and purveyors of delicious food items. Please check out our website for links of the participating different vendors.
Location: 12 Holmes Street, Millburn, NJ. Parking conveniently located across the street in the train station lot or at nearby street parking. Parking is free during the holiday season.
For more information or to inquire about vendor spaces, please visit the Chamber Website at millburnshorthillschamber.org or email us atinfo@millburnshorthillschamber.org.