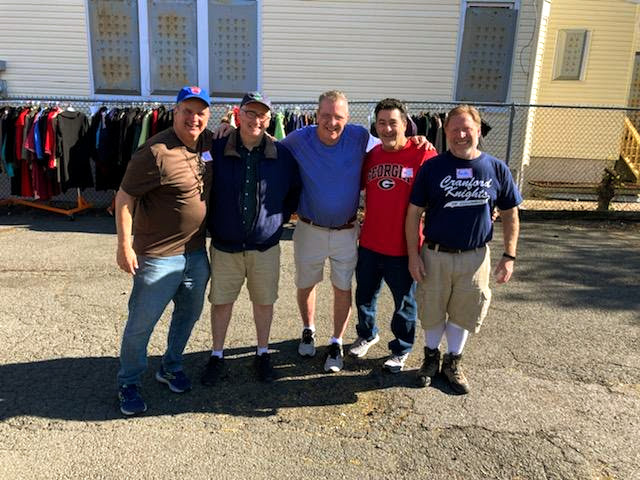 Franciscan Charities Fall Coat Drive
The Cranford Knights of Columbus Council # 6226 recently supported the Franciscan Charities Fall Coat Drive. Brother Knight volunteers collected, sorted and delivered hundreds of articles of clothing donated by St. Michael's Church parishioners. On November 12th, Grand Knight Jerry Conheeney, Brother Knights Keith Santulli, Sean O'Shea and Tom Molfetto delivered all that was collected and helped distribute more than 1,000 coats, hats, gloves and scarves to needy families in Newark.
The Franciscan Charities is a charitable organization in Newark and operates Franciscan Kitchens which provides meals and a variety of social services to needy neighbors in the Central and West wards of Newark, NJ.
The Cranford Knights of Columbus is a Catholic Fraternal Organization dedicated to our Four Core Principles, Charity, Unity, Fraternity and Patriotism. The Cranford Council supports many charities and civic causes locally, state-wide ad nationally committed to be a viable part of our Cranford Community. For information about joining the Council, please contact Grand Knight Jerry Conheeney at 908-416-3464 or visit our web site at cranfordknights.org.