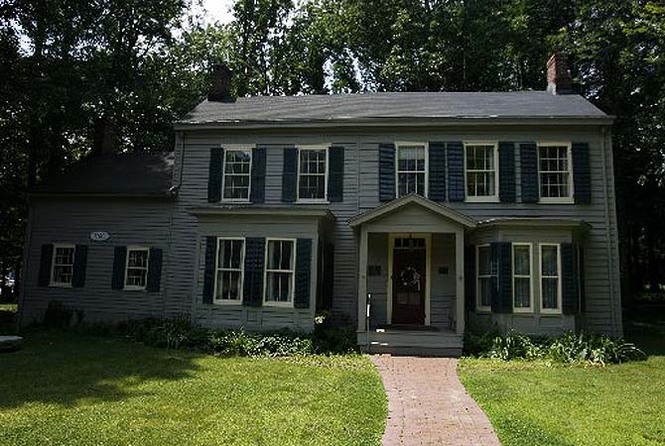 Items Sought for Garage Sale
Submitted by Carol Goggi
The Mountainside Historic Committee will sponsor a yard/garage sale as a fundraiser sale on Friday and Saturday, September 17 and 18 (9 a.m. – 4 p.m.). The Saturday sale will be in conjunction with the Mountainside Newcomers Town-Wide Garage Sale. This is a huge sale for the Historic Committee which raises funds for the restoration and maintenance of the historic Hetfield House and Levi Cory House. The Committee is asking the community to donate saleable items for this sale. So, if you need to clean out your belongings and don't want to hold a garage sale of your own, bring items down to the Hetfield House and the Mountainside Historic Committee will sell it for a good cause. Donated saleable items can be brought to the Hetfield House on Thursday (9/16) between 9 a.m. and 4 p.m. – no junk, please! Receipts are available for donations.
For the safety of visitors and volunteers, face masks and social distancing are recommended for the drop off and during the sale.
The Committee is limiting items it can accept. Only desirable and saleable items are being accepted. Nothing worn, broken, personal, shabby, obsolete, or otherwise unsaleable will be accepted. No large furniture, books or clothing. If it's an item you would purchase in a garage sale, then, please consider it for donating.
The Deacon Andrew Hetfield House and Levi Cory House are located at Constitution Plaza adjacent to the Mountainside Library. Constitution Plaza is the first right off Birch Hill Road which is off New Providence Road near the Mountainside Volunteer Fire House. The Mountainside Restoration Committee is a committee of volunteers whose purpose is to restore and maintain the Deacon Andrew Hetfield House and the Levi Cory House and collect and save historic information and items from destruction. For further information or to donate funds, please call 908-789-9420; or, go to mountainsidehistory.org.