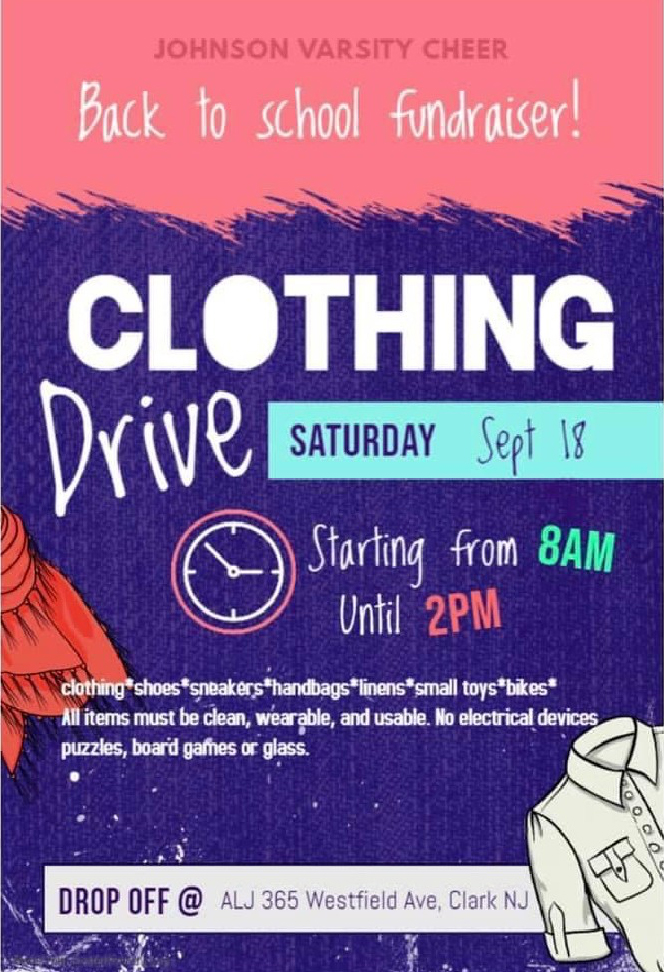 ALJ Varsity Cheer Clothing Drive
The Arthur L. Johnson Varsity Cheer team is hosting a Back to school Clothing Drive. The fundraising event will be held on Saturday, September 18th, 2021 from 8 a.m. to 2 p.m.
Items Needed:
Clothing: shoes • sneakers • handbags • linens • small toys • bikes
All items must be clean, wearable, and usable. No electrical devices, puzzles, board games, or glass.