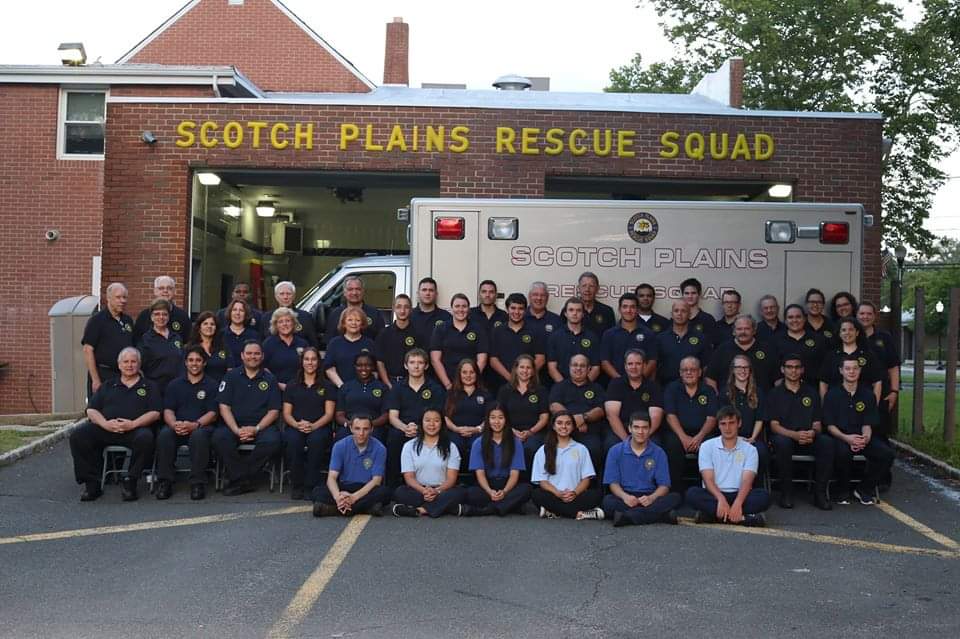 National Emergency Services Week
The Scotch Plains Rescue Squad Auxiliary recently honored members of the rescue squad in recognition of National Emergency Services Week (EMS week), which was observed from May 15th – May 21st, 2022. The Auxiliary, a branch of the squad, provides support to squad members as they strive to deliver and maintain a standard of excellence while serving the community.
At the May squad business meeting, members enjoyed a hearty meal and gifts presented by the Auxiliary. The 2022 National EMS Week theme – Rising to the Challenge – perfectly captured the conditions squad members experienced during the last two years. There were many challenges that members rose above to successfully operate in a new normal. The Auxiliary's appreciation for those efforts was also captured in a "Thank You" banner hung in the squad building.
The dedication and hard work of the squad is evident in the fact that it remains one of the few all volunteer squads left in New Jersey. After 85 years, the squad's role as an essential part of the Scotch Plains community has not waivered.
National EMS Week is a collaboration of the American College of Emergency Physicians and the National Association of Emergency Medical Technicians. For more information about EMS week and how to support your local rescue squad, please visit emsweek.org and www.scotchplainsrescuesquad.com.
Contributing Author: Lila Maxwell, is a member of the Scotch Plains Rescue Squad Auxiliary.
Courtesy photo