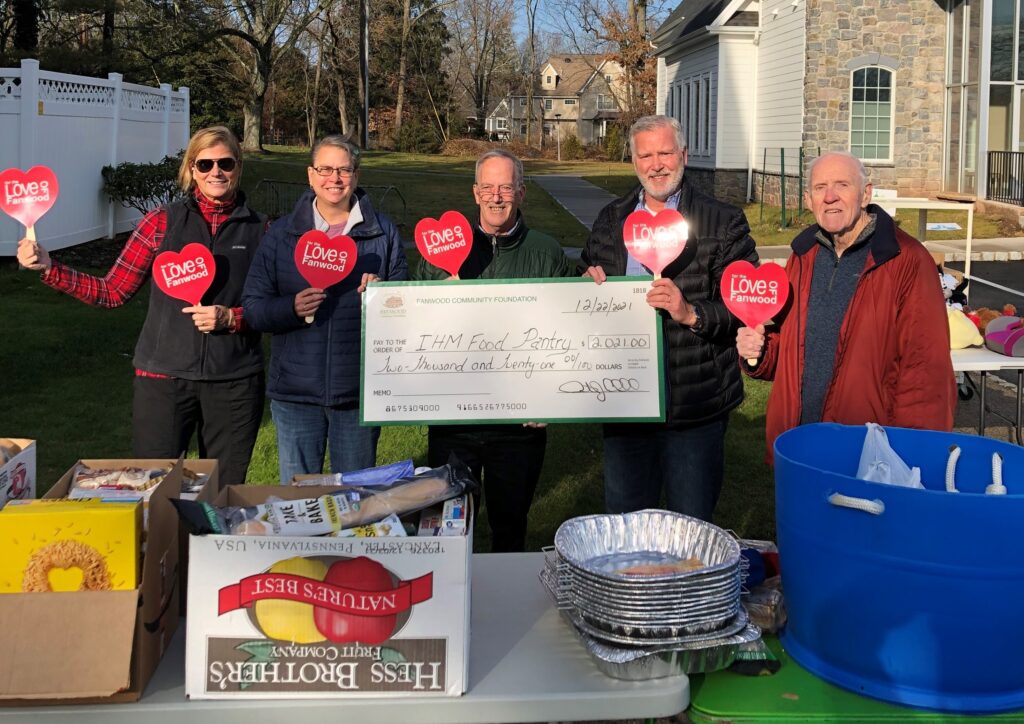 Grant Recipients & Successful Food Drive 
Fanwood Community Foundation 
The Fanwood Community Foundation (FCF)—marking 23 years of service to the community—is proud to announce the six local nonprofits that were awarded grants totaling $7,300 in 2021. "We're honored to help support these worthy organizations. We are especially proud to come from a community that comes together to support their own during these last two difficult years," said FCF President Peter Chemidlin.  
The grant recipients include:  
Caring Contact, an award-winning volunteer-staffed caring and crisis hotline and listening community.  
CASA of Union County, an organization that trains, supervises, and supports community volunteers to advocate for abused, neglected, and abandoned children placed in foster homes or residential facilities. 
Jam Kancer in the Kan Foundation, a Scotch Plains organization that hosts games and events to raise money for organizations fighting cancer and families affected by cancer; grant monies provided holiday gifts for local families struggling with cancer.  
Fanwood Fire Department, protecting homes in Fanwood since 1890; the grant is slated to fund new equipment. 
Fanwood Rescue Squad, serving Fanwood and surrounding communities since 1948; the grant monies will fund turnout coats.  
Wolves Basketball Academy, an organization which provides a friendly and fun environment for special needs children to learn the fundamentals of basketball and play on a team.  
Other FCF Initiatives:  
FCF held a virtual food drive, raising a total of $2,940 for the Community Food Bank of New Jersey (CFBNJ). FCF matched an additional $2021, which was delivered directly to the IHM Food Pantry in Scotch Plains—just in time for the holidays. Since the pandemic began, FCF has raised more than $15,564 for local families.
Fanwood Community Foundation is a New Jersey Nonprofit Corporation. Visit us at fanwoodcommunityfoundation.org.