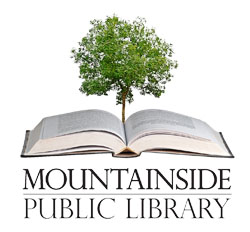 Mountainside Library March 2022
Weekly Story Times for Children:
Cuddle Story Time (Up to 23 months with Caregivers) 
Tuesdays at 10 a.m.  
Preschool Story Time (For good listeners ages 3-5) 
Tuesdays at 1:45 p.m. 
Morning Family Story Time (All ages with Caregivers) 
Thursdays at 10 a.m.  
Zoom Story Break (For good listeners of all ages) 
Thursdays at 3:45 p.m. Find the Zoom link on our website under Featured Events. 
Origami Club (Ages 10+) 
Wednesday, March 9 at 3:30 p.m. Limit: 10. Masks required.  
Grab & Go Crafts are available every week. 
Registration only by email at eperrin@mountainsidelibrary.org; no phone calls, please.
In-Library Programming for Adults:
The Great Courses: National Geographic Polar Explorations 
Mondays at 11 a.m. and 2 p.m.  
Friday Movie Series at 2 p.m.  
March 4: Nomadland 
March 11: The Many Saints of Newark 
March 25: No Time to Die 
To register call the library 908-233-0115.
Programming for Adults via Zoom:
Stories from New Jersey Diners with author Michael Gabriele  
Wednesday, March 9, at 7 p.m. 
The Importance of Sleep with Jennifer Shukaitis 
Wednesday March 23 at 7 p.m.  
The Miracle Mets: the 1969 New York Mets with Rick Feingold 
Thursday March 31 at 7 p.m.  
Register at info@mountainsidelibrary.org
Funding for programs is generously provided by the Friends of the Mountainside Library.