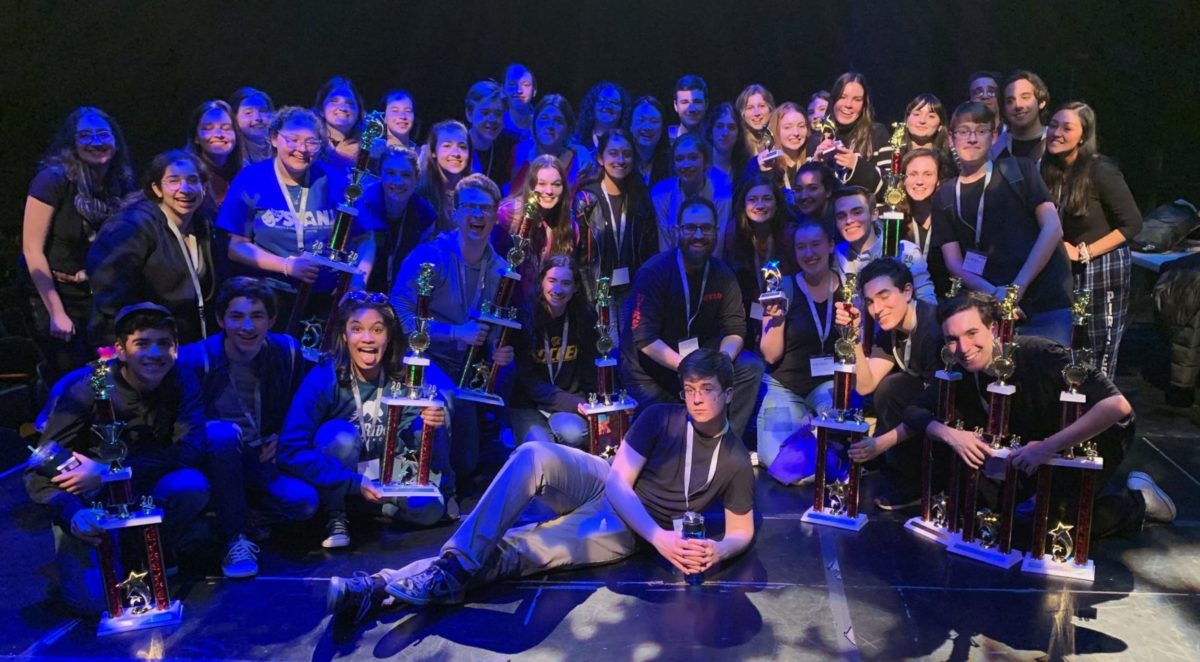 Cranford High School Students Win Multiple Awards
Submitted by Pam Rosenthal
Students from Cranford High School (CHS) Theater Department recently won multiple state awards, including first place, at the annual state theatre competition sponsored by the Speech and Theatre Association of New Jersey (STANJ), in association with the NJ Governor's Awards in Art Education. This year's event brought together over 600 students from across New Jersey competing in individual, paired and team categories in the performing arts.
Top award winners for Cranford included team ensemble Dan Klimko, Max Wisnefski, Bella Lijoi, Sullivan Grace, and Chloe LaSalle (1st Place, Scene fromTrophies),  Lee Rosenthal (1st Place, Character Analysis and 1st Place, Pantomime Solo),  Lee & Ryan Rosenthal (1st Place, Pantomime Pairs) and Sarah Kudron (Best Stage Manager).  Additional nods went to Dan Klimko and Bella Lijoi (2rd Place, Best Actor and Actress in the State) and Viviana Beckford and Diego Colon (3rdPlace, Comedic Pairs).
Numerous students were also finalists in the following categories: Chloe LaSalle and Mairead Young (Dramatic Pairs), Autumn Clarke and Katie Malanka (Improvisation), Molly O'Shea (Dramatic Monologue), Dan Klimko and Sullivan Grace (Musical Pairs) and Bailey Croft (Musical Solo).
"The students worked hard and should be proud of their accomplishments this year. As always, I'm humbled to have such dedicated performers who are so passionate about theatre," stated David Marconi, teacher of acting, technical theater, and film at Cranford High School. "While recognition for achievement is always welcome, the true beauty of the day was watching the students network and enjoy the company of the theatre students from across New Jersey."
"Our acting students continue to represent Cranford High School with professionalism and skill. We are proud of their hard work, their artistry, and all their accomplishments," added Anthony J. Rafaniello, Supervisor of Fine & Performing Arts at Cranford Public Schools. "