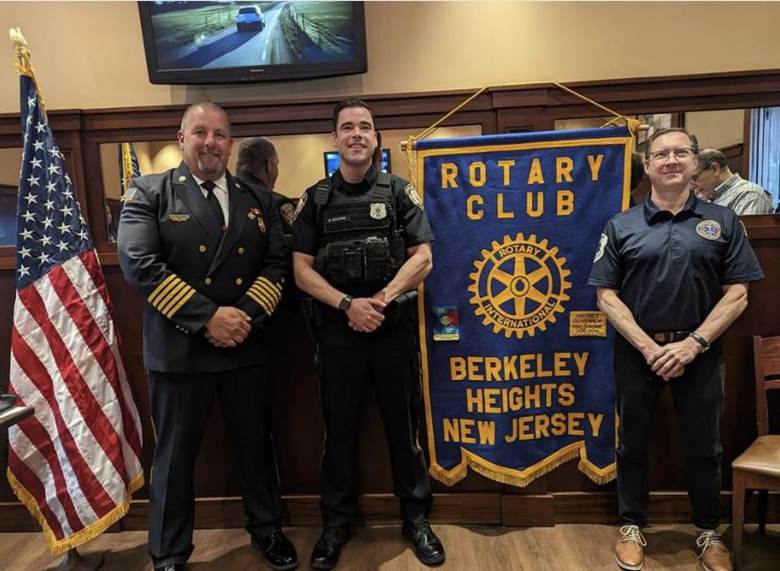 First Responder "Hero Medal" Recipients
Submitted by Michael G Higgins
The Berkeley Heights Rotary Club recently honored local first responders with their Annual "Hero Medal" Reward. A brief ceremony was held at Rotary's recent business meeting at Delicious Heights on Wednesday May 10.
"Hero Medals" are presented by various Rotary Club throughout the country, and are intended to recognize those first responders who exemplify the Rotary's core value of service to others and to their community. This year's recipients are: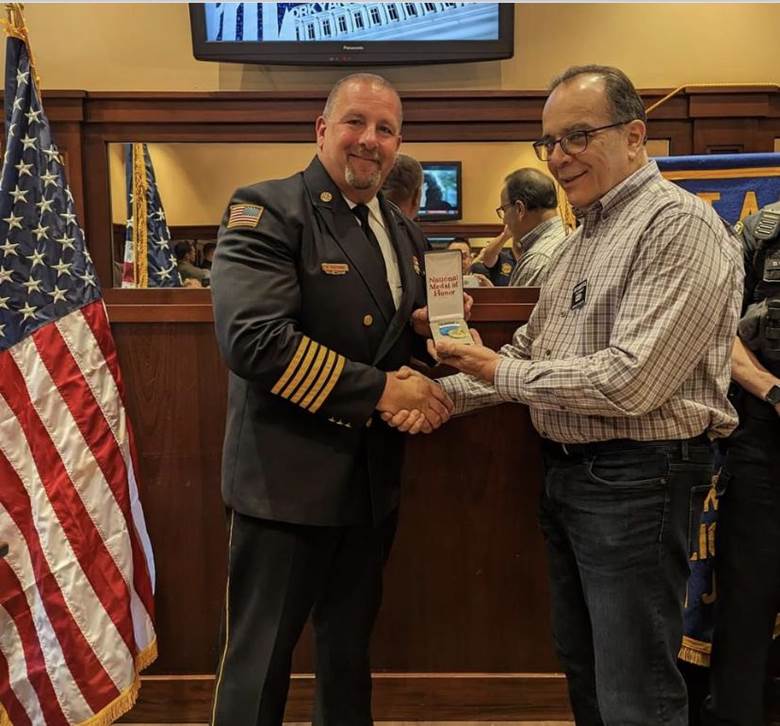 Anthony Padovano joined the Berkeley Heights FD in 1988 and is a lifelong resident of Berkeley Heights, serving the Township in several capacities including the OEM (Office of Emergency Management) Coordinator and General Foreman in DPW.
Anthony has lived in BH for 50 years with wife Olga and has two adult daughters.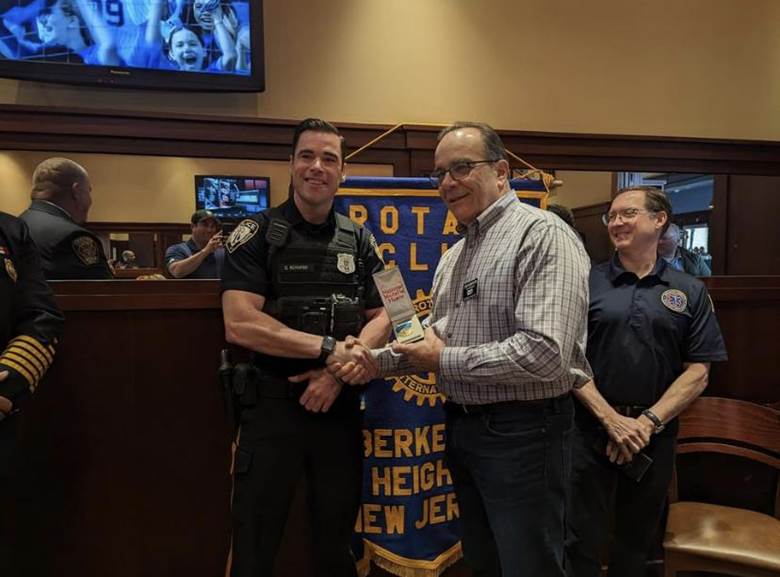 Daniel Schafer has been a Patrolman for the Berkeley Heights PD since 2017. He is a 2nd generation Police officer. His career path was inspired by his dad Tom, who served Berkeley Heights for 28 years.
Dan lives in Lebanon township and holds a degree in Criminal Justice from Monmouth University.
Joseph Savino has been a member of the Berkeley Heights Volunteer Rescue Squad (BHVRS) for over 9 years, with 4 of those years as Squad President. He was instrumental in building a strong collaborative relationship between BHVRS and the township that ultimately improved the safety and well being of our citizens.
Joe is the owner of Adam's Fine Clothing in New Providence and has lived in Berkeley Heights for 23 years where he and his wife Maria have raised their four children.
With service as our primary goal, the Rotary is involved in many community efforts to promote good will and the betterment of others. Some recent events include our Annual Luminary Event held during December as well as our Pancake Breakfast in November.
The Berkeley Heights Rotary is alway seeking new members and meets the 2nd and 4th Weds of each month  at Delicious Heights at 12:15.