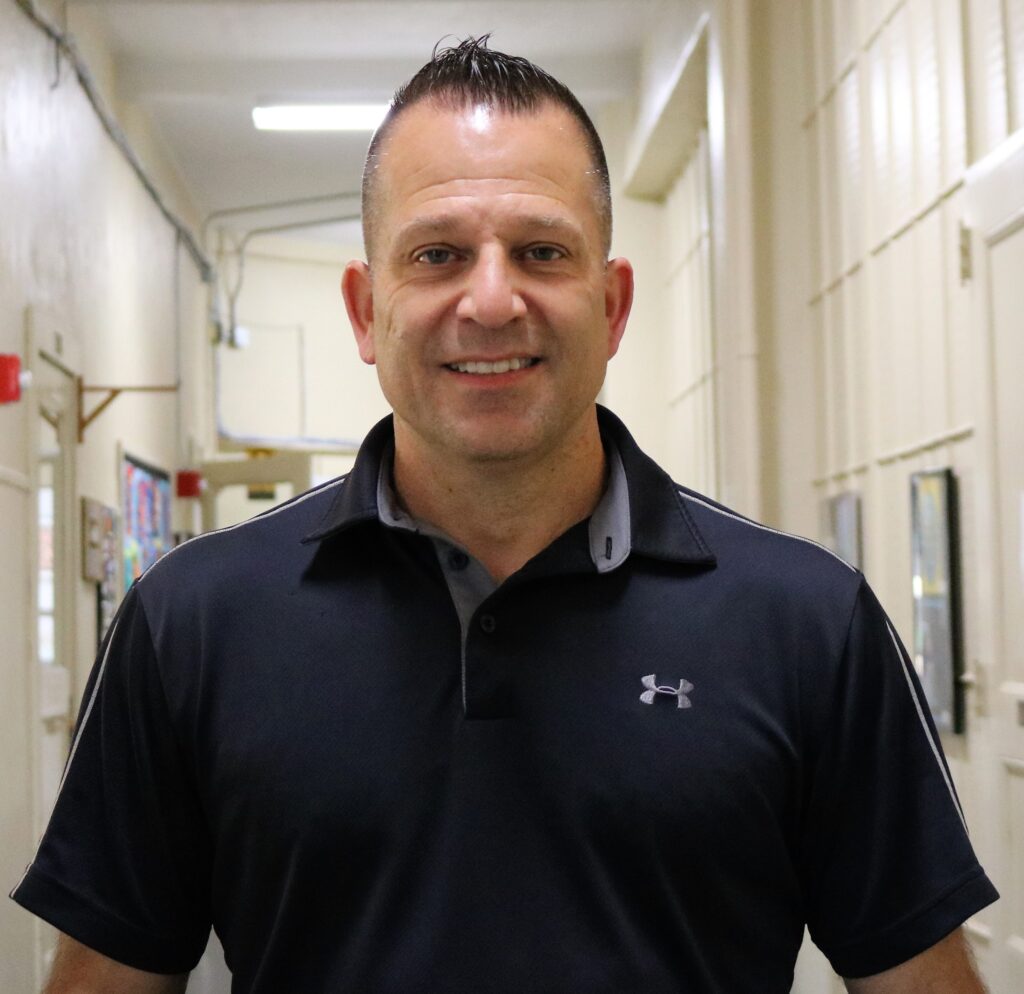 School Safety and Security Specialist Appointed
Westfield Public Schools
Former Westfield Police Captain Frank Padovano has been appointed School Safety and Security Specialist for the Westfield Public School District. Padovano was approved for the 10.5-month position by the Board of Education on October 18, 2022.
"We reallocated existing safety and security funds within the school budget to create this important new position," says Superintendent Dr. Raymond González. "As the full-time School Safety and Security Specialist, Mr. Padovano will work with staff and administration to review, revise, and coordinate safety and security practices at all 10 schools while serving as the primary liaison with the Westfield Police Department."
Padovano joined the Westfield Police Department in July 1998 as a patrol officer, advancing to sergeant in 2008 and lieutenant in 2013. In 2019, he became Captain of Police for the Administration and Support Service Division where his responsibilities included serving as Deputy Emergency Management Coordinator for the Town of Westfield, enforcing departmental rules and regulations and ensuring compliance with standard operating procedures and other written directives, and collaborating with various community groups to plan major events and address community concerns.
"We need to create a climate in our schools that promotes a culture of wanting to be safe," Padovano adds. "A School Safety and Security Specialist can share relevant safety knowledge about which many are unaware in the educational profession. Together we can accomplish this goal through inclusion, a sense of belonging, effective communication, and teamwork."
According to Padovano, that means "including staff and student input on the security drills, keeping the staff informed on changes to state laws and regulations, and informing them on added or enhanced security features."
"Safety is everyone's collective responsibility," says Padovano.
"Maintaining a safe learning environment for our students and staff is our top priority," adds González. "As Captain of Police, Mr. Padovano conducted onsite security assessments for houses of worship, many with preschool and daycare facilities. He worked closely with the Union County Counterterrorism Task Force and the New Jersey Office of Homeland Security and Preparedness and was responsible for all tactical operations and special event planning among Westfield's emergency services. Mr. Padovano brings a wealth of knowledge and experience to this newly created position and, as School Safety and Security Specialist, will help to create a climate in which our school community can feel safe."
Photo by Westfield Public Schools