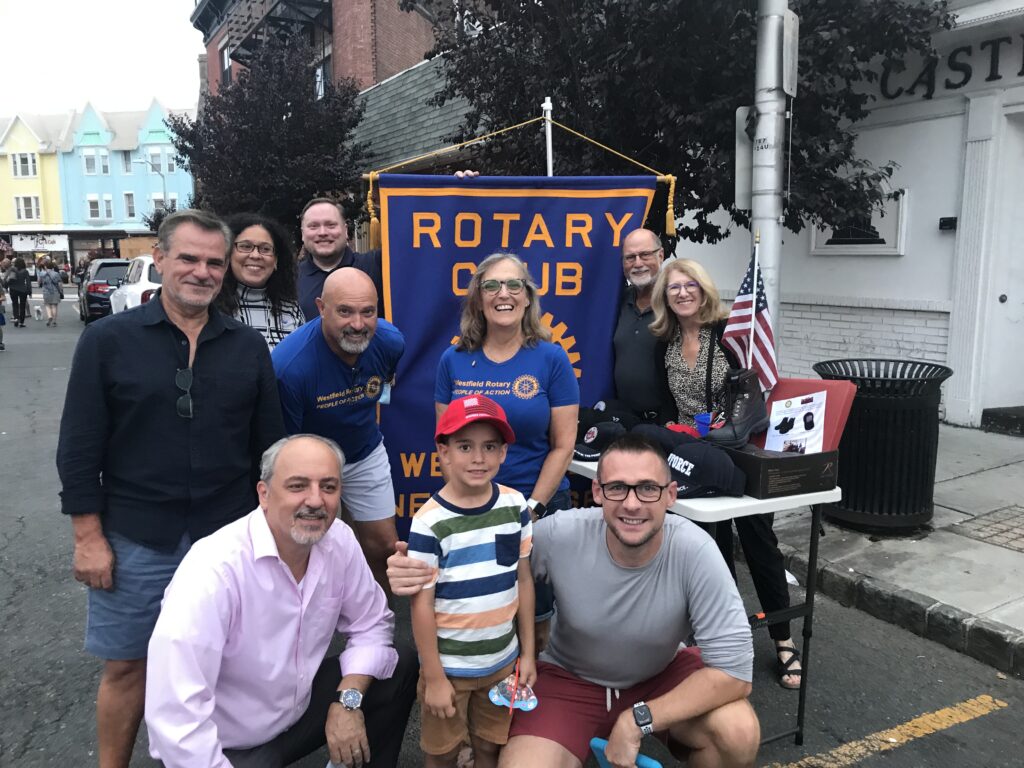 Westfield Rotarians Provide for Homeless Veterans
Submitted by Dr. D. Michael Hart
Westfield Rotarians were joined by Rotary District Governor Shelby Rhodes to collect funds for 80 homeless veterans living at Lyons VA Hospital. They collected funds during the Sweet Sounds ofWestfield held this summer in downtown Westfield. The club has been bringing clothing and supplies to the veterans once a month for 2 years. These veterans put their lives on the line to protect us, now they are damaged from war, and the least we can do is provide them with the basics to make them comfortable.
The Club purchases the clothing and supplies wholesale then stores them in a warehouse in Chatham. Once a month they deliver the needed supplies to the grateful veterans. Four other area Rotary Clubs are participating in this charitable program. The Hospital provides shirts and pants, but nothing else. The veterans need socks, underwear, shoes, winter coats, hats, gloves, scarves, soap, shaving cream, deodorant, and other toiletries.
For information about the Rotary Club of Westfield check out our website at westfieldrotary.com, or contact the club secretary Dr. D. Michael Hart by email at drmhart@yahoo.com.