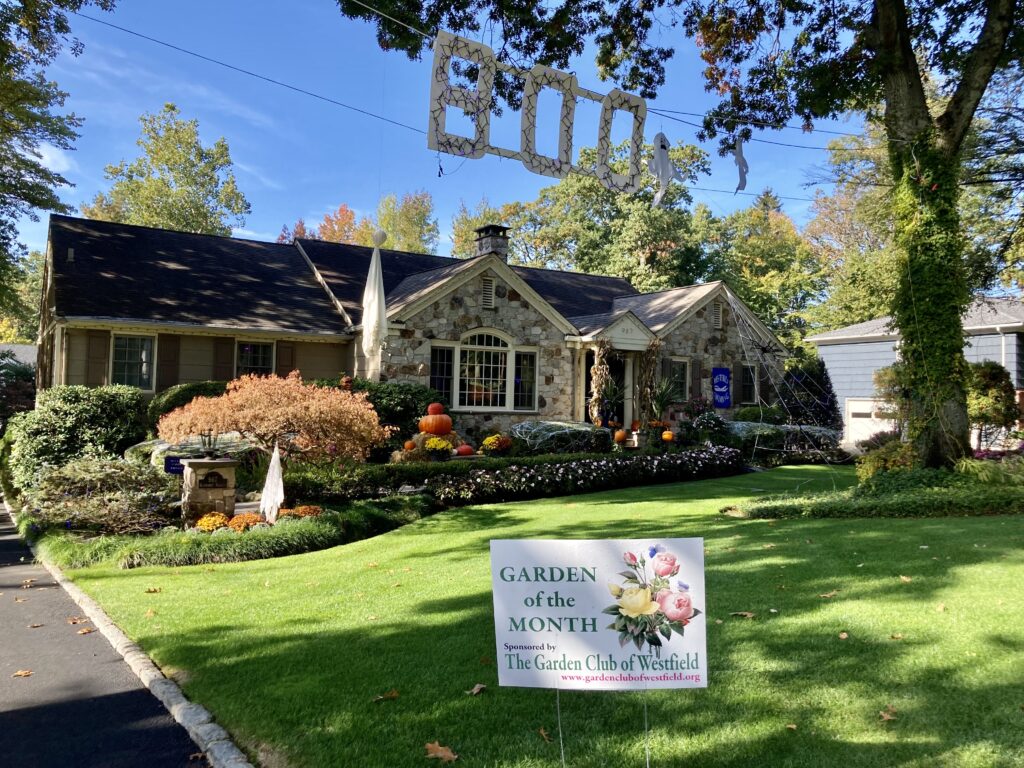 October Garden of the Month
The Garden Club of Westfield has selected the imaginative Halloween garden of Dan and Sejal Gross at 967 Lawrence Avenue as their October Garden of the Month.
Mr. Gross began to garden when he was 11 years old. Later in life, he turned his interest into a career when he established his own landscaping business. Now he has fashioned his skills, creativity, and artistry into creating his own outstanding garden. The garden has a variety of trees, shrubs, perennials, and annuals, which provide visual delight throughout the year. These include pin oaks, river birch, boxwood, holly, viburnums, azaleas, rhododendrons, climbing hydrangeas, yuccas, variegated ferns, astilbe, grasses, and liriope. Pink and white New Guinea impatiens are still in bloom. However, autumn and Halloween are now the themes of the garden with colorful mums, ornamental cabbages, pumpkins, and cornstalks. Mr. Gross has also decorated the property with "friendly" ghosts, spider webs, and a large "Boo" sign, made with the help of his son, above the property.