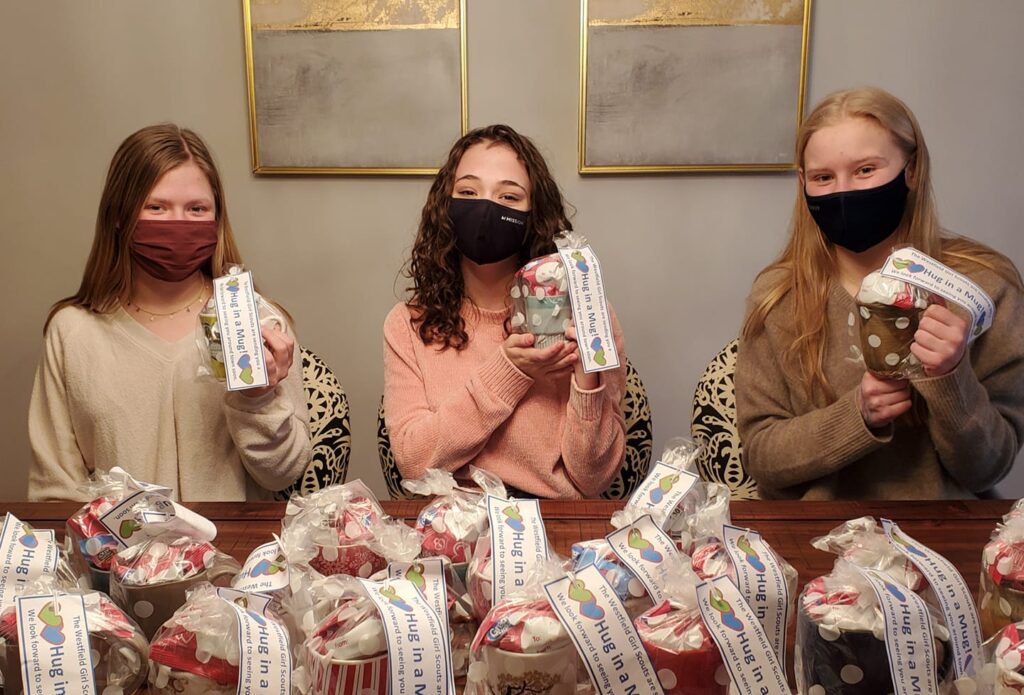 Westfield Girl Scouts' Hug in a Mug Campaign
Westfield Girl Scouts Ambassador Troop 40436 successfully completed their first "Hug in a Mug" campaign. To connect with local seniors and those isolated by quarantine, these high school sophomores and juniors collected mugs and filled them with coffee, hot chocolate, oatmeal, and sweets. Over 50 mugs were distributed to local residents as well as clients of the New Jersey Veterans Network.
This project was undertaken in honor of the late William Kessinger, who passed in September of last year. Mr. Kessinger, a paratrooper during the Korean War, was a grandfather figure to many in the Westfield/Scotch Plains area. Nicknamed the "Candyman", he was famous for giving out sweets to local children.
Troop 40436 wishes to thank Michael Boll, Director of the New Jersey Veterans Network, and the many local donors for supporting this campaign.