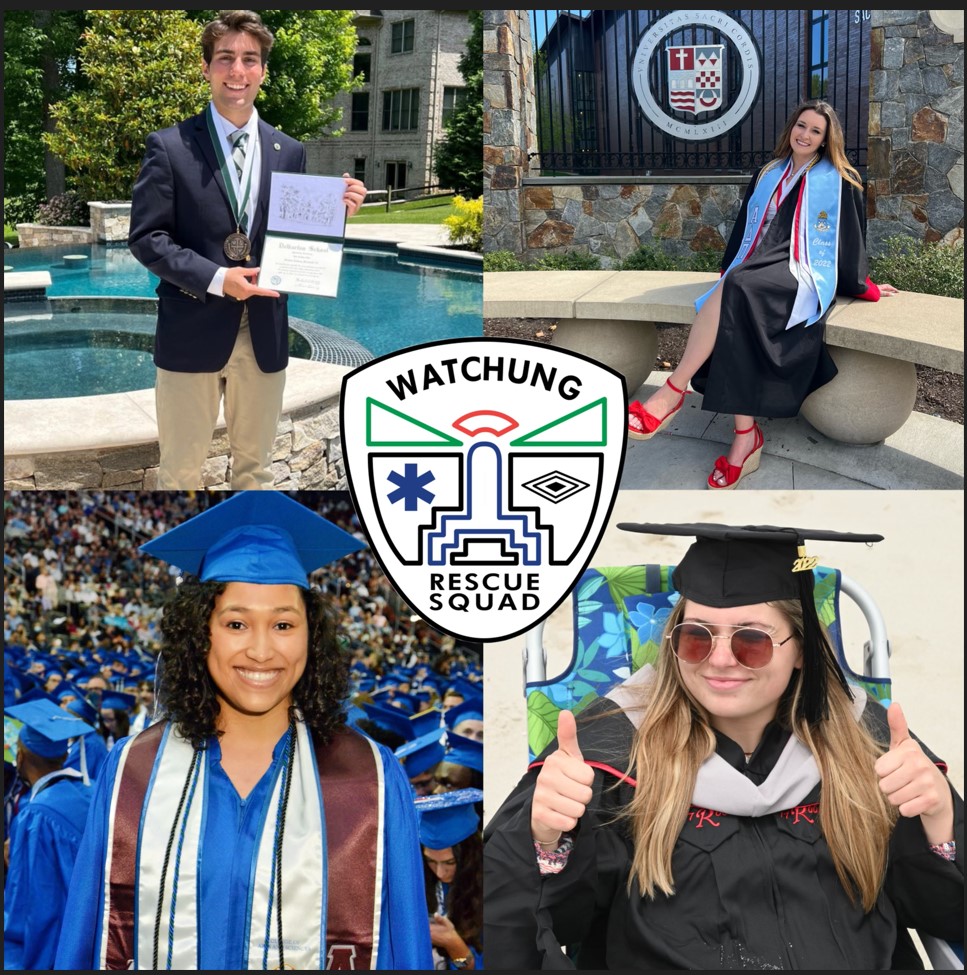 Watchung Rescue Squad
This year the Watchung Rescue Squad celebrates the graduation of 4 members. While balancing education and service to the community is no easy task, these individuals have fulfilled both with stellar results.
Serving as a full member and President of the Squad, Genevieve Nitzsche graduated from Sacred Heart University with a Bachelor's of Science in Nursing and a double minor in Honors and Psychology. She recently accepted a full-time position as an RN in the Emergency Department at Robert Wood Johnson University New Brunswick.
Richard "Richie" Mistichelli is currently a probationary EMT. He recently graduated from Delbarton School and will be attending University of Notre Dame where he plans to double major in neuroscience and film. His career goals include becoming a surgeon.
While riding on Tuesday nights as crew chief, Sarah Wilson completed her Master's in Communication and Media from Rutgers University's School of Communication and Information. She also graduated with her undergraduate Bachelor's of Arts in Mass Communications/Media Studies from University of South Carolina last spring. She currently works full time as an account coordinator at Coyne PR.
Kelly Reyes, a probationary member and Recording Secretary at squad, graduated from Seton Hall University with a Bachelor of Arts in Social & Behavioral Science and a minor in Social Work. This fall she will be starting her Master's in Applied Behavioral Analysis at Rutgers University.
Congratulations to these new graduates! We can't wait to see what else they'll accomplish next.