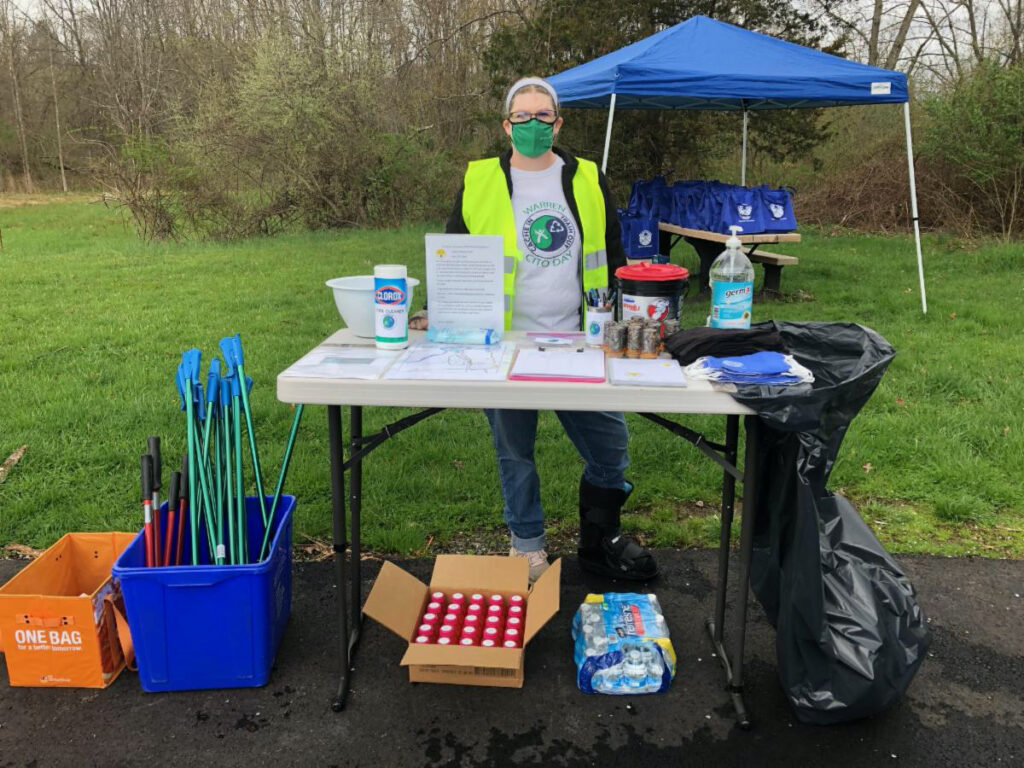 Thank you to our CITO Volunteers
Warren Township Recreation
On Saturday, April 17, 2021, the Warren Cache in Trash Out (CITO) event was held at Glenhurst Nature Trail. CITO is an environmental initiative supported by the geocaching community.
Catherine Cooney, an avid geocacher in the area, organized the CITO event with the support of Warren Township Recreation. The event was again a success that included a group of about 36 volunteers including volunteers from three different states and one from Australia. The volunteers cleaned the trail by pruning overhead and trailside overgrowth, removing sticks and branches off the trail and picked up trash.
Volunteers received goodie bags supplied by Warren Township that included items such as a reusable cloth mask and water bottle.
Warren Recreation would like to thank Catherine Cooney and all the volunteers for helping to clean up Glenhurst Nature Trail. The next event will happen in the fall.
Photos by Warren Township