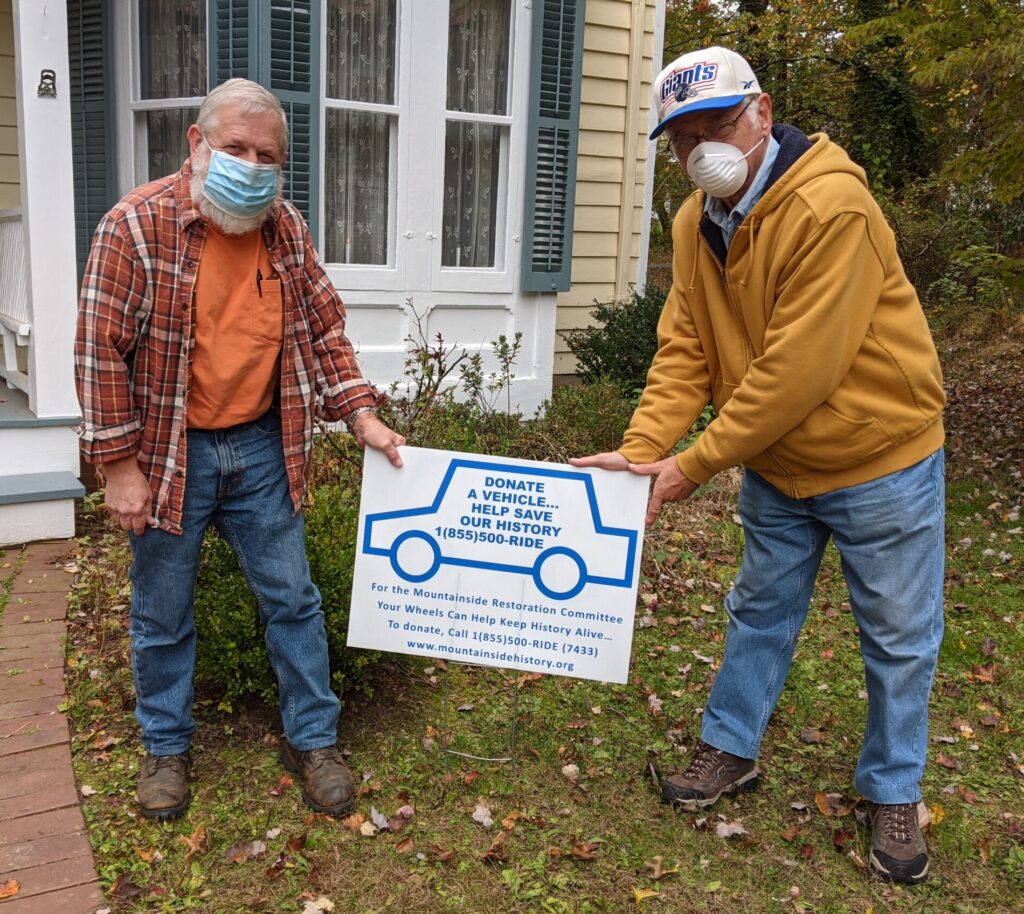 MRC Partners with CARS, Inc.
Submitted by Carol Goggi
The Mountainside Restoration Committee, Inc. has partnered with CARS, Inc. to raise funds by collecting unwanted vehicles. Anyone with unwanted cars, trucks, RVs, motorbikes, trailers, heavy equipment, etc. should consider donating to help the Mountainside Restoration Committee. The vehicle doesn't have to be in working order and will be picked up from wherever it is.
Why donate a vehicle? Donating an unwanted vehicle frees up garage or driveway space, avoids hefty repair bills, eliminates the hassle of selling it, provides historic preservation benefits, and a tax receipt is given. Furthermore, it couldn't be easier. Visit mountainsidehistory.org or call 855-500-7433; schedule a free pick up; and when the vehicle is picked up, a donation receipt will be given.
The Mountainside Restoration Committee is a committee of volunteers whose purpose is to restore and maintain the Deacon Andrew Hetfield House and the Levi Cory House and collect and save historic information and items from destruction. For information on the Mountainside Historic Committee events or to donate funds, please call 908-789-9420 or go to mountainsidehistory.org.