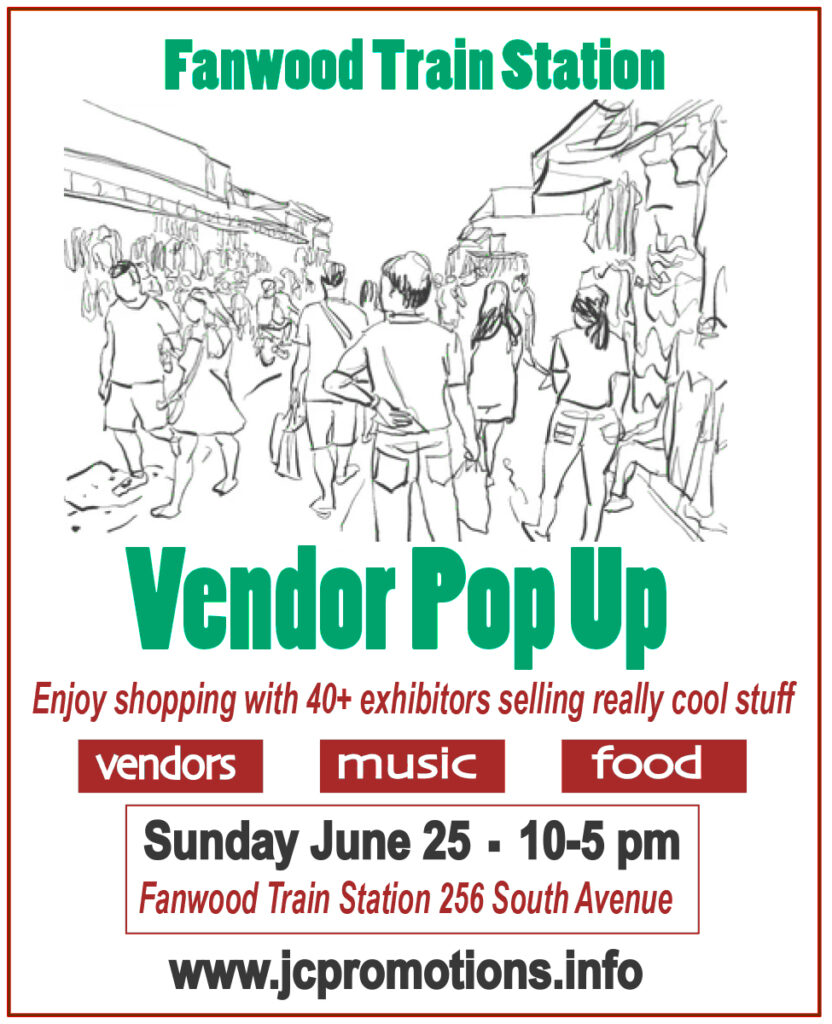 Vendor Pop-Up
A Vendor Pop-Up event will be held in the Fanwood Train Station parking lot on Sunday, June 25th. It will feature approximately 40 exhibitors selling very cool items. You will find arts & crafts, candles, jewelry, fashion & accessories, health & beauty, home decor, sports collectibles, and many other new items.
Stay awhile to enjoy the shopping, live entertainment, and selection of food vendors.
Customer parking is available at the train station on the north side.
The next vendor pop-up held here will be on Sunday, November 5, 2023.
This event is hosted by the Borough of Fanwood and is promoted by JC Promotions.