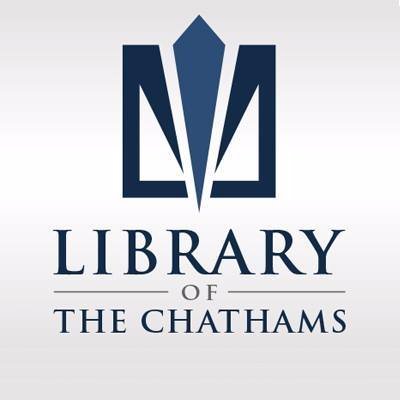 Library of the Chathams November Events
Pastel and Acrylic Art Show by Pam Gosner
New Providence resident, Pam Gosner will hold a show of her pastel and acrylic paintings that include landmarks in France, and scenery in U.S. National Parks. An opening reception, sponsored by the Friends of the Library, will be held on Sunday, November 3 at 2:15 p.m. The public is invited to attend. The show may also be viewed during regular library hours through November.
Book Talk with Lisa Tognola
Chatham resident, Lisa Tognola will speak about her recent novel, As Long As It's Perfect involving a couple who try to build their dream house and find it comes with much conflict as well as humor. Lisa Tognola is a freelance writer, social worker, and a former humor columnist at The Alternative Press. Please join us Tuesday, November 5 at 7 p.m. and meet the author.
Jersey Lightning: A Story of Booze, Apples, and Local History
Maressa McFarlane of the Morris County Parks Commission will speak about the history of the alcoholic beverage, Apple Jack and its production in New Jersey. Please join us Wednesday, November 6 at 7 p.m.
Gen Y and Other Job Seekers Networking Group
Gen Y Networking Group is a forum dedicated to Generation Y young adults and others interested in job search, networking, and career development. Meetings will take place on the first and third Wednesdays of the month, November 6 and 20 at 7 p.m., and all are welcome to attend.
Meditation Class with Jean Leigh
Jean Leigh, a practiced meditation teacher from Morristown, will present a guided meditation class Saturdays, November 9 and 23 at 10 a.m. Benefits of meditation include relief of stress, anxiety and tension, enhancement of focus, increased memory, and a sense of peace. Anyone wishing to attend may sign up online or call the library at 973-635-0603.
World War I—The Great War 100 Years After
Tom DeStefano, an instructor of History at Bergen Community College, will present a lecture on the causes of World War I, how the United States got involved with the war, the Zimmerman Telegram and the role of trench warfare, and how new military weapons—submarines, tanks, machine guns, and airplanes affected the outcome of the Great War and conflicts to follow.
Please join us Monday, November 11 at 7 p.m.
Italian Conversation Group
Are you a bit rusty with your Italian language skills? Luciana Santoriello and Frank Foca will moderate Italian discussion groups. Join us Tuesday, November 12 at 7:15 p.m. or Friday, November 22 at 1 p.m., and these fluent speakers will help you and others get a conversation going.
Check our Events Calendar for More Local Events