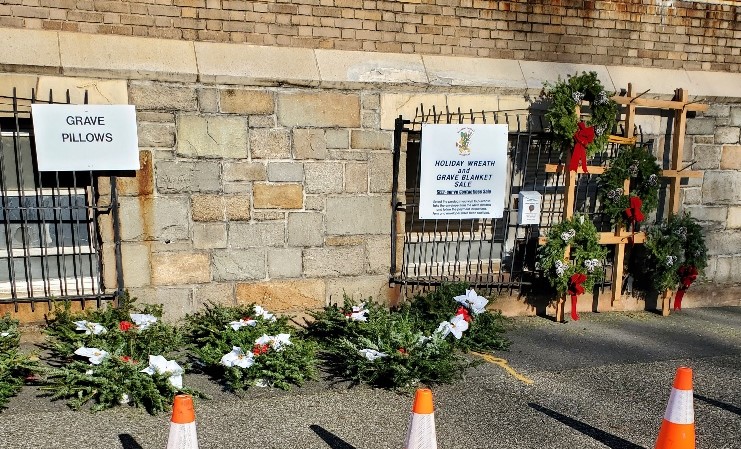 Scouts to sell Wreaths and Grave Blankets
The Boy Scouts of St. Genevieve's Troop 23 are again selling Christmas wreaths and grave blankets. The holiday items will be on sale in the St. Genevieve's Church parking lot, 822 Livingston Road, from 7:30 am to 1:00 p.m. on the four Sundays from November 20 to December 11.
The wreaths and grave blankets are of a good quality and are sold at a reasonable price. In addition, there will again be a self-serve contactless option 7 days per week, on the school playground.
Please support the activities of our award-winning Scout troop, which teaches character, citizenship and physical fitness to the boys of our area. Boy Scouting is for boys who are at least 11 years old or graduated from the fifth grade. New members are welcome at any time, all year round. For more details, please contact Dan Bernier, Scoutmaster, at (908) 451-1948 or webfoottroop@gmail.com.