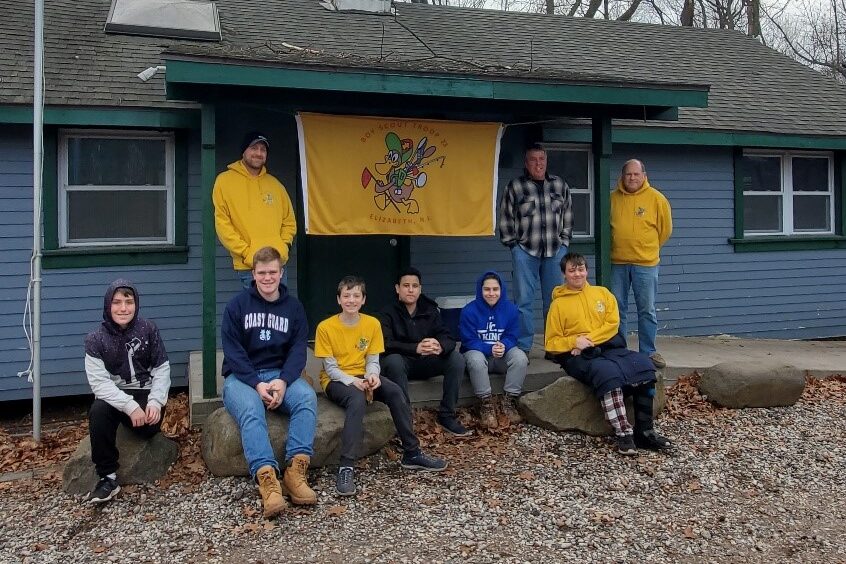 Camping Adventures
BOY SCOUT TROOP 23
The William H. Pouch Scout Camp is a forested oasis surrounding a pond in the middle of Staten Island. When Boy Scout Troop 23 camped there on the last weekend of February, it was hard for them to tell that they were in one of the five boroughs of New York City.
The Scouts stayed in Beech Cabin, where they learned about and practiced knot tying and safe use of woods tools. They cooked eggs and bacon, pancakes, hot dogs and hamburgers, and chicken fajitas. A highlight of the weekend was the peach cobbler they baked in a Dutch Oven in the cabin's fireplace.
Boy Scout Troop 23, sponsored by St. Genevieve's Church of Elizabeth, welcomes any boys who are at least 11 years old or graduated from the fifth grade to join them on upcoming camping trips and hikes, a 4-day trip on Memorial Day weekend, and a week-long summer camp in July. Contact Scoutmaster Dan Bernier at 908-451-1948 or webfoottroop@gmail.comfor more details.